---
Adoptive vs Disruptive

Bridging the Digital Divide of Building Data


Ben H. Dorsey III
Sr. VP of Marketing
LEED Green Associate
KMC Controls

As a collaborative community we can drive toward admirable goals. Technology takes a seat near the head of our collaborative table. And where technology plays such a role, the digital divide rears its ugly head. Our consensus may very well increase the pace of change, further widening this divide. What shall we do to bridge it? And, why should we concern ourselves? (After all, there will always be early adopters and late adopters, right?) Let us consider our responsibilities as we strive toward true advancement within the high performance building arena.

First let's agree on an overall goal and a major strategy. What are we trying to achieve as an industry? To keep it simple, I would proffer this: "We strive to achieve intelligent, high-performance, and sustainable buildings."

I will also put forth a strategy: "It's all about data." You see, whether the desires are for energy savings, greater comfort, better environmental quality, lower maintenance costs, etc., there is a need for information. Sometimes it's actionable data. Sometimes it's just informative data. But, it's all about data. Data is vital to informed decision-making.

Obtaining data requires technology. And where technology is involved, a digital divide will exist and digital inclusion becomes another admirable goal.

One of the trendy buzzwords in technology today is "disruptive." It's always said with great admiration as in, "What company X did was very disruptive." Words like "game-changer" and "innovative" would be used by the less trendy folks. Today, many in the industry are asking themselves and their respective companies: "What can we do that would be disruptive?"

At our community table, innovation has always taken a seat next to technology. It has always been, and should always be, a primary consideration for us.

However, an equally good question we could ask is, "What can we do that will be adoptive?" You see, from a customer perspective, disruption scares, adoption sells.

Consider the evolution and adoption of technology in common North American households:
Electricity
Radio
Television
Telephone
Dishwasher
Home computers
Internet
Mobile Phones
For all of these technologies, we have seen a rather measured adoption rate to approach, in some cases, saturation. Only in recent times have we seen rapid adoption of technologies such as smart phones and tablets. Was such technology introduction disruptive? I would argue that it is more adoptive.

In our industry, we have considerable infrastructure. Yet it could be argued that our marketplace is nowhere near saturation with automation. And integrated systems are represented in only 1 in 5 of those buildings that are automated.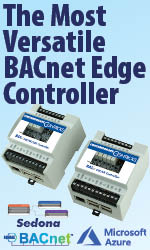 To facilitate greater adoption of automation and integration and to achieve higher goals associated with "it's all about data," we need giant leaps in adoption. What can we do?

Scalable solutions are smart. How do we facilitate more of them from a community perspective?
Education is important when it comes to adoption. (everyoneon.org as an example.) What part will education play in the activities of our collaborative community?
Standards certainly have a role to play. Let's be honest though. Our community has a number of competing standards today. Can we reach greater consensus?

We should consider one other question: What technologies could potentially enable leapfrogging into the data world? Allow me to explain. In the early 1990s, I noted with envy what appeared to be significant cellular telephony infrastructure in several countries. Meanwhile, our infrastructure in the U.S. was in its infancy. Certainly there were a number of contributing factors but primary among them was the considerable infrastructure that the U.S. had in land lines. Without such an investment to consider, some countries could leapfrog the U.S. into the cellular space.

So, what are the technologies that would enable non-automated, non-integrated buildings to leapfrog into the data age?

If our collaborative efforts truly result in progress on the technology front, I hope that we can also consider and achieve a great deal on the adoption front.



---

[Click Banner To Learn More]
[Home Page] [The Automator] [About] [Subscribe ] [Contact Us]