Mobile Collaboration that leverages the power of the cloud, coupled with Bring Your Own Device "BYOD" is our newest do all power tool. Often in the presence of our legacy laptops we still reach for this handy mobile tool that seems to carry out our wishes quicker with a much more personalized interface. The millions of hours of development of mobile devices with the feedback of millions of users balancing device and cloud power is starting to show that its real collaborated power is greater than either device or cloud.

As I speak to my phone my words for this editorial are clouded and converted to virtual text. An option exists to convert this text to any other language. Voice commands allow many common functions to be requested and carried out in a device cloud collaboration. Very powerful stuff that evolves daily.

I just returning from a very successful cold and snowy AHRExpo 2014, New York which according to Show organizer International Exposition Company, a total of over 61,000 attendees (42,991 visitors and 18,219 exhibitor personnel) registered. Everyone was focusing on collaboration with all the available evolving technologies. The event itself highlighted the importance of the mobility piece. The ability to easily navigate the AHRExpo show and ASHRAE meeting with two separate apps on your phone was a clear demonstration that our collaborated capabilities need to be mobile anywhere anytime. The correct balance of what was on the cloud server and what was on your device became very apparent.

Mobile Collaboration with everything is building faster, stronger, cell and wifi networks. In most buildings, campus, cities; etc. we are seldom without one or the other and for most of the time we have both and even several flavours of each. We expect this.

Since these wireless networks are designed for peak traffic times, they like our electrical grid, have amazing spare capacity during off peak. If we view data as a utility, which we should, opportunities exists to utilize this resource off peak capacity to move our data at low cost without increasing infrastructure by adding physical wires.

The use of cell networks was a growing trend on the exhibit floor, but I sense our understanding of this powerful resource is well behind our faint grasp and implementation of the smart electrical grid. Almost every exhibit showed how the products or service could interact with Mobile Collaboration.
Our Education sessions in New York were well attended and the Collaboration in our Connected Community meeting was amazing.

I was extremely impressed with the clarity and conciseness of all our thought leaders and the fact that very quickly the audience got involved in providing questions and interactions. I was very pleased that we quickly achieved the intended spirit of collaboration.
The folks from Controltrends videoed the complete session, a truly amazing production, thank you Controltrends. Be sure to read our review of this meeting and watch the video.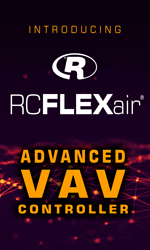 As always this new issue is a nest of great articles, columns, reviews, new products, interviews and of course the steady stream of news depicting our rapidly evolution and journey.

Welcome our newest sponsor: Niagara Summit What can you expect from the Niagara Summit? Amazing keynotes from industry leaders and experts. Relevant and helpful brainstorming sessions. Valuable networking opportunities. Thoughtful discussions about next-generation solutions for automation infrastructure technology.

Tell all our sponsors you saw their ads on the AutomatedBuildings.com web site and thank them for supporting your free access to evolving Automated Building Industry information. Click on their ads and view their valuable products and services. Please review all Our Sponsors.

The news just keeps flowing thru our web site and RSS feeds daily, and of course the only way to truly find what you are looking for in the vast quantity of information on our site is with our site search engine http://www.automatedbuildings.com/search/sitesearch.htm

As always lots of new products, plus be sure to check our event calendar to see the number of events we have in our future.



---

[Click Banner To Learn More]
[Home Page] [The Automator] [About] [Subscribe ] [Contact Us]