---

EMAIL INTERVIEW – Ken Smyers and Ken Sinclair
Ken Smyers, with the Edward C. Smyers Co., in Pittsburgh, has over 30 years of experience in the HVAC, Building Automation, and Controls Industry and is Co-Founder of the ControlTrends Awards, which was established to recognize the superstars and heroes of the HVAC and Building Automation Industries. Ken is also very much involved with Eric Stromquist and ControlTrends.org, a leading internet source for HVAC and Controls information.
---
The ControlTrends Awards

B.B. King Club & Grill, January 21, 2014

Sinclair: Well, the word is out. The ControlTrends Awards were a pretty big success. Tell us about it.

Smyers: First, let me say that Eric and I thank you for your continued support and that we missed you at this year's show because of schedule conflicts. We'll try to avoid that as much as possible in the future. But, the ControlTrends Awards were indeed a big success. Despite the severe weather, over 200 of the most prominent members of the HVAC and Building Automation Industry attended, and BB King's was an amazing one-of-a-kind venue that gave an incredible ambiance to the event.

Sinclair: Before you tell us about the winners, was there anything different about this year show?

Smyers: Yes, there were several new aspects to the show. The ControlTrends Awards is about featuring as many of the people of the HVAC Industry as possible, so of course, we had the
red carpet
and step and repeat area for a photo op with the Rockettes, and Eric did his pre-show interviews like last year, but the proximity of so many talented actors and actresses in NYC allowed us to add the personalities of Austin Powers, Marilyn Monroe, and Frank Sinatra to the line-up as some big league entertainment, and you just have to watch the video of
Marilyn serenading
, Frank Sinatra's sing along
rendition of New York, New York, to see the fun we had at the show.
This year we added the
ControlTrends TrendSetter Achievement Awards
to recognize the following industry leaders:
Channel Pioneers:
Scott Cochrane, Cochrane Supply and Brian Turner, Controlco;
Innovative Marketing:
Momentum On Tour, Honeywell and Building Championship Teams, Johnson Controls;
Security Product Award:
Lynx CyberPro, Lynxspring and Skorpion Routers, Contemporary Controls;
Open Protocol Leadership and Innovative Presentation Award:
 Project Haystack, Haystack Community and Jason Briggs and Scott Muench, J2 Innovations;
Product Innovation Award:
 Belimo's Universal Retrofit Solution, and EnTouch Controls' EnTouch EMS Thermostat.
The
ControlTrends Awards Winners
program witnessed an interesting global impact as participation in the voting process expanded to 33 countries, with the coveted
Executive of the Year Award
going to Honeywell's Tom Rosback. Jerry Frank was this year's ControlTrends Hall of Fame inductee and the Petock Award went to John Petze.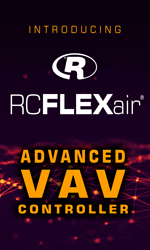 Sinclair: Tell us about the ControlTrends Award Museum. This sounds like a very ambitious and important undertaking.

Smyers: Ken, as you well know, we are part of an amazing industry. At the close of last year's ControlTrends Awards Show, Eric and I announced our intentions to start a permanent repository for the very people -- we were recognizing at the awards ceremony and create the essence and purpose of a museum. Our industry needs a living and active information integration agency to host our origins and organize and chart our progress, and facilitate the future of our industry.
Eugene Mazo and his talented team at DG Logik offered to help us create this digital reality, and at the end of the 2013 ControlTrends Awards, unveiled the ground floor foundation of the ControlTrends Award Museum. Not surprising, we received immediate and enormous support from many prominent and interested members of the HVAC industry that understood the benefits the idea proposes, and many offered their assistance to ensure its success. The ControlTrends Award Museum is now another major work-in-progress effort that we are working from many different perspectives to further -- and ultimately, excited to make progress in the course of 2014.
2013 ControlTrends Awards Presentation at B.B King Blues Club & Grill
2013 ControlTrends TrendSetter Achievement Awards
Marilyn Serenading the HVAC Executives
---


[Click Banner To Learn More]
[Home Page] [The Automator] [About] [Subscribe ] [Contact Us]