---
The Technology Challenge for Intelligent Buildings





The challenge to a decision maker when selecting the right technology is how to leverage the current investments in systems and meters, while being able to adapt to changing business needs and corporate goals and objectives.





Bill Hoey
Quality Attributes Software


Business Intelligence, Platforms, Frameworks, Big Data, and let us not forget about the Cloud. What does all of this mean for building intelligence and to those responsible for the results? We have all heard of the convergence of buildings and technology which basically means that technology has caught up with the buildings. But has it?
The diversity of the technologies deployed in buildings worldwide varies significantly. For example, the average age of a commercial building in the U.S. as of mid-2011 was approximately 50 years old, while those in Asia are typically under 15 years old. For the purposes of this article let us assume that the newer buildings will employ more advanced systems and meters and the older buildings may not. The challenge to a decision maker when selecting the right technology is how to leverage the current investments in systems and meters, while being able to adapt to changing business needs and corporate goals and objectives.
With energy efficiency retrofits set to double by 2020 in commercial buildings, all of us realize the challenge that is before us. We also realize that in order to maintain the momentum it will be imperative to engage all of the stakeholders in the building. If you have not seen it, one of the best explanations of this is in a video issued by the GSA on smart buildings: http://www.gsa.gov/portal/category/100731
The information exchange required will need tools that are built from the ground up and designed from the very beginning to work with the user and with each other. They will employ cloud-based storage strategies, and 'Smart Data Analysis', using both automated analytics and manual web-hosted visualization methods. The setup and maintenance for these systems must be simple to understand and fit easily into the energy and sustainability goals of the organization.
After speaking with scores of building owners and other stakeholders, we soon realized that a new and innovative approach was required to this very complex set of business requirements. An entire ecosystem would need to be created where not one technology will meet all of the requirements but a series of complementary technologies will co-exist. This paradigm shift that is underway will transform the way that we manage our energy and resources in buildings for years to come.
In order for all of this to happen we need to realize that it all begins with the data and our ability to derive intelligent solutions from this sea of information. The data must be organized in such a way that it can be considered information that can provide us with knowledge which leads to intelligence. As this information matures, it will be able to provide recommendations for efficiency and set points as well as trigger events in the Smart Grid. Today, most stakeholders prefer recommendations and as the confidence in the data and information provided by the system grows, will become more comfortable with automated events.
 
As more meters are deployed in order to better track usage for energy and resources, their importance will grow within the facility department's world. The level of importance for these devices will need to rival those of creature comforts as has been the focus in the past. In order to achieve the desired results, these devices and the data they provide will need to reach a new and higher level of accuracy. For this to be possible, systems will need to employ smart data integration and analysis. Anomalies in the data must be corrected and the metering up time needs to be improved by integrating with existing work order systems. After all, we all know that energy use never goes down and that metering configuration and setup is an on-going challenge.
For the day-to-day operations of the facilities, these systems need to integrate and operate in a seamless fashion. The Energy Manager and other stakeholders need to rely on the quality of the data in order to make correct decisions and to effectively engage the occupants. In the past, the information on energy use was not visible and we were typically un-aware of how we affected it. This all has to change if we are going to squeak out the additional savings and benefits of occupant and employee engagement.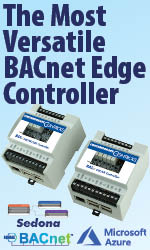 Bigger is not always better, so we need to be careful when we utilize the term "Big Data". Big data is typically used for unstructured information (e.g. Facebook and Google) where our buildings do have structure. Our current view on this is that there will be a mix of all three database types (relational, dimensional, and big data) each of which will serve a particular purpose. We need to gather the data and make it useful and applicable to a particular business purpose. We call this 'Energy Data Intelligence' or an all encompassing approach to business performance, data mining, on-line analytics, and event processing.
A good idea is to take on a pilot project where the metering plan for the organization is modeled for a subset of buildings. This method allows the Energy Manager to focus in and select what points are important on a building by building basis. For example, pick a complex building like a data center, a typical building like an office building, etc. From there the Energy Manager can configure the information based on the goals of their specific programs.
The last part of the equation is the visualization layer where dashboards and apps can be built and configured on demand. It is important that the system or platform is flexible and extensible. Or, easy to customize and extend out into the web. As more and more applications are available for intelligent buildings the data access points will need to be extended to these apps. Thus providing the ecosystem to grow and extend the features and benefits of the intelligent building platform. The final meeting place for all of us is the data itself and our ability to listen and learn from the experience.
---

About QAS
QAS, (Quality Attributes Software), a facility data management company specializing in energy management and sustainability, is dedicated to helping our customer's significantly reduce building energy costs, energy consumption and carbon emissions. The QAS IntelliFaceTM Platform, is the only end-to-end solution that has the ability to collect, manage and analyze facility data from any source and present it in a comprehensive visual display that is unique to the needs of each customer.
www.qualityattributes.com



---

[Click Banner To Learn More]
[Home Page] [The Automator] [About] [Subscribe ] [Contact Us]