---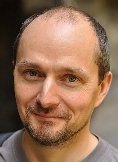 EMAIL INTERVIEW – Sergey Sorokin and Ken Sinclair
Sergey Sorokin, Founder, CSWorks

After years of working for big name software and automation companies, Sergey Sorokin founded CSWorks and now he is on a quest to bring the best of modern software technologies to the automation world.
---
A Software Framework for building web-based HMI, SCADA and M2M

We decided to make CSWorks as flexible as possible and let it pull data from virtually any SQL database engine, any device that supports industry standards like Modbus and BACnet, and middleware that support OPC.


Sinclair: How would you compare your product to the Niagara Framework?
Sorokin: Comparison to Niagara sounds a bit too flattering, but it is totally valid. The core functionality is the same in both systems: to abstractify read /write access to heterogeneous data sources and deliver consolidated data to visualization and analytics components. Niagara has longer history, so it supports a few more data sources and has way more additional features that make it useful in large enterprise deployments. The major difference is probably this one: while Tridium is working on establishing Niagara as a global de-facto standard, we at CSWorks keep our product lean and we are listening to the community and watching the trends to quickly adopt the latest standards. For example, in CSWorks 2.5, we have added support for HTML5 client applications - the feature we have been asked about for about a year.

Sinclair: What are your views on this interview and Linkedin discussions?
http://www.automatedbuildings.com/news/feb13/interviews/130118125101s4.html

Sorokin: Although the interview doesn't give too many technical details, the idea about identifying "agents" (or "cloud gateways") as a separate class of automation components totally makes sense. Legacy (or better said, monolithic proprietary) solutions will not speak cloud for a number of years to come, so we need some interim solutions. After working for major industrial automation companies, I do not have the impression that big names will make their solutions truly friendly to the cloud world in the near future, although many of them publicly declare they are working in this direction. Reasons for that are business (big names want to control the whole application stack, from the plant floor to the office floor) and technical (major security issues, network bandwidth and latency, lack of expertise with cloud technologies). I think, in the next decade, companies like Tridium will continue good business with those who are tired of the monolithic solutions.

Sinclair: Do you support project Haystack? If not why?
Insight
http://www.automatedbuildings.com/news/nov12/interviews/121016105005frank.html

Sorokin: As I mentioned before, CSWorks is about providing generic access to the data source of different natures. In other words, when an application is working with devices that support different protocols (say Modbus and BACnet) we seek commonalities, not differences. What Haystack does is adds its own abstraction layer on top of the data, which is kind of orthogonal to CSWorks goals. On the other hand, if some of the Haystack developments end up finding the way to the actual hardware or middleware components, we will be happy to consider developing a CSWorks data provider for them. After all CSWorks customers will benefit from using Haystack semantics improvements since it's probably easier to reference data source by human-readable names than registers and addresses. As with the Niagara case, CSWorks takes an opportunistic approach here.
Sinclair: Can you share your thoughts on analytics and self-discovery and evolving online analytic companies?
Sorokin: Can't provide much input here. SCADA analytics is a separate big (probably billion-dollar by now, not sure) industry with established players. CSWorks does not have any interests in this market yet.
Sinclair: This should be good for you and for us as it will expose you to new markets you cannot see and provide perspective for us from a software company. Can you explain a bit more the parameters and boundaries of your framework?
Sorokin: S
ystem integrators can use CSWorks to build web-based process visualization solutions on top of any existing control system that uses communication protocols or databases I mentioned earlier. No restrictions on industry, or hardware vendor. And now with the introduction of HTML5 support, we are removing a few more barriers on the client side – presentation components now can run on any platform that supports HTML5 browsing. But this kind of flexibility has its price: CSWorks solution developers must have a good command of HTML5 or Silverlight, otherwise they won't be able to deliver the data collected and processed by CSWorks server components to the end user.
Sinclair: Thanks Sergey for your time and input.

---


[Click Banner To Learn More]
[Home Page] [The Automator] [About] [Subscribe ] [Contact Us]