---
Every month there is a blizzard of information contained in the emails and newsletters that cross my desk on their way to AutomatedBuildings.com. Some of this information is not in the form of any type of content we can publish but I feel I should share with you these snippets, blog bits, and url links that are about to fall off my desktop.
Automated Buildings Ken Sinclair on the Red Carpet at the 2012 Controltrends Awards http://ow.ly/hFqbF

University of British Columbia Relies on Digital Signage to Bring Instant Cost-Effective Communications to 54,000 Students
Trends, Technologies, & Ecosystems: Evolution of The Digital Home
02/15/13, The Analyst Team at, Parks Associates
Parks Associates, with more than 25 years of industry expertise and consumer research, analyzes the top trends influencing the future of the connected home and digital lifestyle.
In this whitepaper, the author, Tom Machichick, dives into energy management systems, detailing the various kinds and elaborating on important reasons for energy management. Whether you are just learning or are building your business case, this whitepaper has pertinent information for every professional in an energy related position.
Receiving accurate "as built" drawings and commissioning information in handover is key to any new construction, energy and resources, or infrastructure project if it is to be operated effectively from day one.
Smart, Connected, High Performance, Intelligent Buildings Have JUMPED THE CHASM! Author: Jim Young, CEO, Realcomm For many in the tech industry, Geoffrey Moore's adoption curve is the go-to graphic for attempting to understand and/or explain the rate at which new ideas are adopted. Moore began with Everett Rogers' Diffusion of Innovations Theory and added the concept of a chasm to the adoption curve.
Useful Lighting Information Comparing the world's most vendor independent and open standards dependent DALI lighting solution to a broadband power line option
Published on Feb 6, 2013 Digital media publisher Incisor.TV brings together key players from the wireless industry to debate the latest developments affecting their sector. Includes the announcement of the Incisor.TV Spirit of Wireless Award winner.
Don't control information flow. Liberate it. Big data brings new meaning to the idea that "knowledge is power." But how does an organization turn information into knowledge and knowledge into power? The answer is clear: through information sharing, through collaboration.
Vulnerability Lets Hackers Control Building Locks, Electricity, Elevators and More
Tridium Niagara is dealing with an unpatched Zero Day that two security researchers found and demonstrated live at the Kaspersky Security Analyst Summit (SAS) Tuesday
Tridium released a Security Bulletin this afternoon. Security Bulletin Issued February 6, 2013 tridium.com The purpose of this message is to alert you that Tridium will be posting a security patch no later than Wednesday, February 13 for NiagaraAX Framework software versions 3.5, 3.6 and 3.7.
A device that integrates support for the latest Bluetooth, Wi-Fi and Zigbee standards is being sampled out by ultra-low power wireless solutions provider Redpine Signals Inc. The device is geared to support the many wireless languages machine-to-machine (M2M) applications must speak.
SkySpark has passed the 225 million square foot mark with over 4000 sites now using SkySpark analytics.
Find out about innovative tools for Enterprise Mobility Management (EMM) including BlackBerry® Enterprise Service 10, and get all the details on the BlackBerry® software and services roadmap.

Yokogawa Electric Corporation and McAfee have announced the signing of a partnership agreement to offer holistic and value-added IT security solutions for the industrial automation world.
KNX - to transfer control data to all building management components, a system is required that does away with the problems of isolated devices by ensuring that all components communicate via one common language: in short, a system such as the manufacturer and application domains independent KNX Bus. This standard is based upon more than 20 years of experience in the market, amongst others with predecessor systems to KNX: EIB, EHS and BatiBUS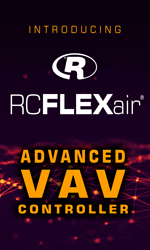 The vision we need is not in itself new. It has been freely available at least since the 1950s, when such thinkers as Jay Forrester (System Dynamics) and MIT's Norbert Weiner (Cybernetics and The Human Use of Human Beings) wrote landmark books describing a world transformed by automation, machine intelligence, and smart systems.
The CircuitMeter solution a cost effective platform that collects energy data within your building directly from each and every energy load... straight from the circuit breaker. Upon gathering this valuable information, it is placed into a safe server location where you have full access from any standard web-browser (including mobile) through our cloud service. CircuitMeter acts as your continuous energy auditor, 24 hours a day, seven days a week, even on holidays!
Noesis Energy Officially Launches Energy Advisor Program More Than 230 Energy Consultants Already Participating Noesis Energy, whose free, cloud-based energy management platform puts businesses in control of their energy costs, announced the official launch of the Energy Advisor Program (EAP). Already, more than 230 consultants have joined the program and are using the Noesis energy management platform to boost client engagement and reach new business prospects through Noesis' extensive network of facility owners, operators and in-house energy professionals.
The presentation will focus on demystifying ONVIF, an organisation which is primarily focused on developing an open global standard to ensure interoperability (the new buzz-word for integration) between network video products regardless of manufacturer.
---


[Click Banner To Learn More]
[Home Page] [The Automator] [About] [Subscribe ] [Contact Us]