---
| | |
| --- | --- |
| Editorial Comments by Ken Sinclair | |

"Winds of Change"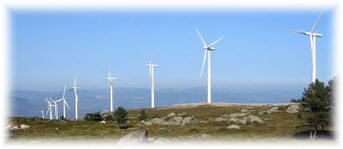 We have just returned from GridWeek in Washington DC where we witnessed the winds of change blowing in several directions and at several levels. This event allowed the politicians, electrical regulators, generation, distribution folks and the technology providers a common venue to talk about the smart grid of the future and changes that would be required. I was extremely pleased to hear that conservation and connectivity are the fifth fuel for the grid of the future. I was also extremely pleased to hear that our buildings demand response was much quicker from a GridWise Grid than what can be obtained presently from adding and subtracting generation to the grid. I was also pleased to hear how connectivity and innovation will help change the grid users' behavior by communicating price breaks for time of day billing using new connectivity paths. The evolution of our building integrators to grid integrators was a great revelation which greatly increases the scope and reach of our industry.
At this first ever GridWeek in Washington DC, we were pleased to present our long time contributing editor Jack McGowan our News Maker of the Year Award.
A common theme of this month's "Winds Of Change" articles and interviews is the importance of innovation as an integral part of the change. Be sure to read all the articles and interviews and see how each editor has sited innovation as the important part of the changes that are occurring.
The winds of change are not going to stop blowing but the blast will be directed to the windy city of Chicago when ConnectivityWeek comes to Chicago for the first time, at the Rosemont Convention Center May 22-24, 2007. Be sure to read Anto's article Demand Response (DR) is without doubt the golden opportunity for building systems integrators and contractors, and his interview The Buildings 2.0 initiative promotes green initiatives and sustainable designs as well as the use of Information Technology to further the vision.

Thinking Out Loud in an Industry of Change
I am extremely pleased with our April issue as all of our contributing editors have opened their minds and provided us their thoughts on the radical changes needed in our industry. They have done what AutomatedBuildings.com does best "Think Out Loud". It is this process and using the power of the internet, that has enabled us to inform, educate, change minds and connect industry leaders to take our industry to the next level.
We all will support evolution that we feel we have been part of. When groups meet behind closed doors with narrow agendas and withhold information for perceived market advantage our industry suffers. Our seemingly broad open agendas have become very narrow as we converge and connect our rapidly evolving industry. New players and new directions abound encapsulating unheard of opportunities. We all need to think out loud to quickly guide our industry to the next level and set plans for the future. Even the name of our industry is under discussion. Please read each article carefully and allow yourself to think out loud about what this means to your future and the future of the industry. Examine your agendas and allegiances in light of out load thinking. We live in a world where the application of a new technology or a single web service or a cell phone feature will radically change our focus. Thinking in traditional terms in pods of special interest groups is dangerous as it does not allow the necessary convergence of all available ideas. Ideas from the convergence model abound and we must make them part of our industry or those lacking the millstones of traditional thinking will. I just heard a new term "Grid Integrator". A "Grid Integrator" is a person who integrates buildings with the electrical grid. Some in our industry would call him a building integrator. We must unhinge our minds and find new pivot points from which to build our future.
Please share your "out loud" thinking with us, we already are staging articles for our May issue.
The article Electranet could see light of day Demonstrates the public profile of our new industry.
Los Angeles Daily News - Los Angeles,CA,USA
"The kind of thing Gore is talking about might start to happen," said Steven Hauser, executive director of the GridWise Alliance, a nonprofit consortium of ...
April interviews ring clear with out loud thinking.
March was the highest ever visits to our AutomatedBuildings.com web site, with over 135,000 visits, our average in the past months was just over 100,000. What is driving this? I feel there is a great interest in our industry I find our RSS news feed in the most interesting locations. Our news, articles, interviews, etc once only of interest to our industry are becoming of interest to other industries and even the general public as we converge/connect to the rest of the world. It reminds me that until now we have been a very isolated industry.
Of course the news just keeps flowing thru our web site and RSS feeds daily, and of course the only way to truly find what you are looking for in the vast quantity of information on our site is with our site search engine http://www.automatedbuildings.com/search/sitesearch.htm
Be sure to check our event calendar to see the number events we have in our future.
Lots of information and links in this issue use the menu on your left to explore.
We have been working on improving our web site by reorganizing how we handle the great number of news release we receive daily. We now provide a

News Feed ( Which Needs a RSS Feed Reader ) and have provided a New Our RSS news feed rendered into HTML
If you are like I was and do not know what RSS is RSS is a Web content syndication format. The name is an acronym for Really Simple Syndication. Read here for more details http://blogs.law.harvard.edu/tech/rss
We are slowly figuring it all out so bear with us as we install this new news service. Please share with us any suggestions you have to better use this approach and others to keep moving our web site forward to meet your needs. Our News Briefs are now handled as news feed items and archived for now in a similar format as before.
Tell our sponsors you saw their ad on the AutomatedBuildings.com web site and thank them for supporting your free access to evolving Automated Building Industry information. Click on their ads and view their valuable products and services. Please review all Our Sponsors.
Be sure to check our event calendar to see the number events we have in our future.
As I always say, it is a great time to be in the news business for our industry.
Send comments and suggestions to news@automatedbuildings.com
---


[Click Banner To Learn More]
[Home Page] [The Automator] [About] [Subscribe ] [Contact Us]