Online trade magazine providing News, Articles, Interviews, New Products, and Reviews.
[Click Banner To Learn More]
---
We welcome Invensys Building Systems as our newest advertiser. Invensys Building Systems is part of a growing family with a long and proud tradition of global leadership in building controls technology. We offer the most extensive line of controls and components available to today's market, including valve bodies, valve assemblies, actuation devices and sensors, as well as interfaces and automated systems that link these products and other building systems together.
December also welcomes the return of PureChoice as an advertiser. PureChoice has been developing and using IAQ sensing and data management technologies since 1992. To date, we have logged hundreds of thousand IAQ monitoring hours.
Tell our sponsors you saw their ad on the AutomatedBuildings.com web site and thank them for supporting your free access to evolving Automated Building Industry information. Click on their ads and view their valuable products and services. Please review all Our Sponsors.











Updated December 13th
News Briefs December New Products
News Briefs November
Parks Associates: Internet Advertising Spending to Double its Share by 2010
Richards-Zeta, Panduit, Cisco Systems, Inc.: Platinum co-sponsors of the Building Intelligence Tour AHR2006
Echelon: Announces First Worldwide Developers Conference for Control Networking
UtiliPoint International, Inc.: Announces Groundbreaking Demand Response Study
LONMARK: Sponsor Large Open Systems Demonstration and Free Education Sessions at AHR Expo 2006 AHR2006
Honeywell: Completes Acquisition of Tridium
Building Intelligence Tour: Seminar at AHR AHR2006
Distech Controls: Launches Lonwatcher 3
Tridium's Niagara Framework: Surpasses 50,000 Mark
Johnson Controls: Launches Leedspeed™ Software
PureChoice: Announces new analog, three-sensor IAQ Nose
Contemporary Controls: Free Online Ethernet Tutorial
Ember: Ships EmberZNet 2.0 ZigBee software
BACnet® Conference and Expo: Educated BACnet Beginners and Experienced Users
BTV+: Applauds FCC Order on Expanding Emergency Alerts
Intellicon: Release of NetBiter® webSCADA Design Kit
LONWORKS® Community Unites: Successful LONWORLD® 2005 and LONMARK® Meetings in Paris
Canada's First Conference: on the Digital Home
A4Vision's Vision Access 3D Face Reader: Achieves Sub-second Speed for Secure Biometric Physical Access
Building Automation Systems: Worldwide Market to Exceed $25 Billion
Berkeley Lab Researchers: Find Reliable Power Savings in Automated Demand Response Tests
News Briefs December
Johnson Controls, Inc Acquisition of York Johnson Controls, Inc. (JCI) announced that it has completed its acquisition of York International, a global supplier of heating, ventilating, air-conditioning and refrigeration (HVAC&R) equipment and services. Following the completion of the transaction today, the Johnson Controls Board of Directors elected former York Chief Executive Officer and President C. David Myers as a vice president and corporate officer of Johnson Controls. The company also named Mr. Myers as president of its building efficiency business. For additional information, visit http://www.johnsoncontrols.com.
AHR Expo First Green Award AHR Expo adds Greenovation Award Category Innovation award recognizes "greening" of industry WESTPORT, CT. AHR Expo has added a new category to their fourth annual Innovation Awards competition. The Greenovation Award, recognizing excellence in green building products and technology in the HVAC&R industry, will join the other eight categories in the award competition. The first winner of the Greenovation Award (2006) is VRTX Technologies LLC for the VRTX Systems, which relies on kinetic energy, hydrodynamic cavitation and chemical equilibrium to control scale, corrosion, and biofouling without hazardous chemicals. The system's installation reduces water usage, operating costs, environmental impact and improves worker safety. It treats industrial cooling water from condensers and cooling towers. AHR2006
Intelligent Building Seminar at AHR Expo Intelligent Buildings combine technology with improved building systems, to create a better project. Join us for a one day educational seminar at the AHR Expo in Chicago to learn how Intelligent Buildings can benefit you and your business. This one day event includes national speakers, a complete workbook, meals, and a networking reception. Registration is $350 ($400 at the door). Take advantage of our early registration discount, available until January 1, 2006, for $250. Attendance is limited, so visit www.buildingintelligencetour.com. AHR2006
Ember news from ZigBee Open House, Siemens & Holley At the ZigBee Open House in Hong Kong, Ember (www.ember.com) announced a wireless commercial building automation system with Siemens and a wireless automated meter reading system with China's Holley Metering Ltd.
Siemens teamed with Ember to develop its new APOGEE® Wireless Field Level Network solution. Through its inherent efficiencies, a building automation system deployed using an APOGEE Wireless Field Level Network can provide facility builders, owners and managers increased occupant comfort, greater flexibility, and more efficient control of heating, ventilation and air conditioning (HVAC) systems. With China expected to build more than 70 million new homes over the next 10 years, China's Holley Metering Ltd ("Holley Metering") is rolling out a new wireless automated meter reading (AMR) system that will help the country's public utilities better deal with its unprecedented housing boom. Based on Ember Corporation's ZigBee technology, the new AMR system will potentially save China's utility providers millions of Yuan and improve service delivery by eliminating the need to manually read meters at homeowners' premises.
There is new information on "BIG-RU" web-site: 1) The report from BACnet Forum in Krakow (Poland) has been added.
Click here: http://www.bacnet.ru/en/krakow/forum.htm 2) You may download the presentation of "BIG-RU" made in Krakow "BACnet in Russia - 2005".
Click here: http://golovin.narod.ru/Krakow/Russia.pps
Jackson Systems, LLC Trains More Than 50 Individuals on Direct Digital Controls (DDC) Indianapolis, IN – Jackson Systems held a successful DDC training session for more than 50 individuals last week in their Indianapolis training room. This session was the first in a four-part DDC training series. The first session focused on the DDC basics including LonWorks, BACnet, Internet, Input and Outputs. These sessions are important for both sales and technical personnel to learn how to sell commercial temperature controls. Future 2006 sessions include: Wednesday, January 4 on system configuration and controller configuration; Wednesday, February 1 on system configuration and Wednesday, March 1 on making and using web pages. Each session is from 5:00 – 6:30 at Jackson Systems' Training Room, 5418 Elmwood Ave., Indianapolis, IN 46203; dinner is provided.
Danfoss Receives AHR Expo® Innovation Honorable Mention in the Building Automation Category for its VLT® HVAC Drive MILWAUKEE, WI -- Danfoss was recently awarded a 2006 AHR Expo® Innovation Honorable Mention in the building automation category for its newest generation of VLT HVAC Series variable frequency drives. The VLT HVAC Series is the latest technology in the VLT Series, a name known for innovation, reliability and exceptional quality. The purpose of the recognition by AHR® Expo, in conjunction with its sponsors AHSRAE and ARI, is to acknowledge achievement and encourage the further development of creative and useful HVACR products. Danfoss will be exhibiting in booth #2035 - AHR2006
TAC Installs $2.1 Million Building Automation System At the Boston Convention and Exhibition Center DALLAS – TAC, a world leader in building automation, security systems and energy solutions, has installed a $2.1 million building automation system (BAS) in the recently completed Boston Convention and Exhibition Center. Containing 1.7 million square feet, the new convention center is the largest meeting facility in New England and has the capacity and services to host tens of thousands of people under one roof. To effectively manage all the systems in place at this massive building, the owners, the Massachusetts Convention Center Authority (MCCA), turned to TAC to provide a versatile and reliable BAS.
ProTeus V CMMS Mequon, WI Eagle Technology, Inc. has introduced ProTeus V, their latest CMMS product. Building on the experience from one of the most successful CMMS product available, ProTeus V offers major enhancements to manage maintenance activities. The expanded Customer module offers greater support for service contractors and building owners to manage multiple buildings and improve efficiency.
Axeda Systems (ITA Group) is now Wizcon Systems The company's ITA Group has changed name from Axeda Systems to Wizcon Systems. This name change is very good news for our customers and for us, as this business unit gains more independence under the leadership of Chris Guers and the present team. The new company refocuses on its flagship product suite, Wizcon Supervisor, with a recognized, established name brand since more than 17 years. It reinforces our growth strategy and clearly establishes our focus on our core market. It also confirms our investment in the Wizcon product family and its complementary products, and our commitment to our partners and to the Wizcon customer base. It's a part of our new corporate strategy to develop the product and build a more coherent corporate image around this strong brand.
Ariane Controls joins the Homeplug® Powerline Alliance Quebec City Ariane Controls announced that it is joining the ranks of the Homeplug® Powerline Alliance, an important industry-led initiative comprised of market leaders. The Alliance is currently preparing for the development of a specification for an advanced command and control technology, known as HPCC (HomePlug Command & Control). This low-speed, very low-cost specification is intended to complement the alliance's higher-speed powerline communications technologies.
INSIDE Contractless and HID Corporation Expand Partnership IRVINE, Calif. INSIDE Contactless and HID Corporation announced that INSIDE has selected HID as the company's exclusive partner in the access control market. The development builds on the two company's successful four-year history working together, during which INSIDE has delivered nearly 10 million chips based on its innovative PicoPass contactless chip technology for use within HID's iCLASS 13.56 MHz contactless smart cards. HID customers are already benefiting from the technology advantages brought about by the joint effort of these two industry leaders.
Jackson Systems, LLC Wins Award for Comfort SystemsTM VAV Diffuser Indianapolis, IN – Jackson Systems was recognized for excellence in innovative product design by the AHR Expo - 2006 in sponsorship with ASHRAE and ARI. The company's Comfort SystemsTM VAV Diffuser was awarded an honorable mention in the ventilation category by a panel of judges appointed by ASHRAE. - AHR2006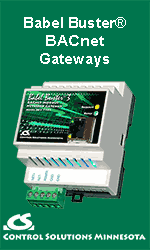 Distech Controls Becomes Sponsor Member of LONMARK International LONMARK International is pleased to announce that Distech Controls has strengthened its support of LONMARK International by becoming a Sponsor Member. Distech Controls joins Circon Systems, Echelon Corporation, Fuji Electric Systems, Co., Ltd., Honeywell International, Inc., Johnson Controls, Inc., NTT Data Corporation, Philips Lighting B.V., Samsung Electronics Co. LTD., Siemens Building Technologies, Tour Andover Controls, Trane, and Yokogawa Electric Corporation at this level of membership. As a Sponsor member, Distech Controls obtains a seat on the LONMARK® Board of Directors and will play a leadership role in facilitating the development and marketing of open, interoperable solutions.
ICS Celebrates 15th Anniversary In November 1990, Independent Control Specialists ("ICS") made a commitment to provide software tools to the Building Automation Industry. Fifteen years later, ICS has become the de facto leader in advanced cost estimating and its' international client community is reaping significant benefits. BAS contractors and Integrators obtain superior cost estimates using Concerto Suite and at the same time, many Manufacturers and Suppliers support Concerto estimating solutions complete with product databases for their contractor partners. With the emerging IT/BAS convergence, there are exciting opportunities for industry leaders who want to help partners identify a successful business path using proven tool sets. To learn more about ICS, please visit www.ics-controls.com
Broadband VOIP Security Alarm Service Launched UHS Systems Inc. has launched its UltraSec broadband network in the United States to provide security alarm monitoring transport over an encrypted, redundant Internet Protocol (IP) network. The UltraSec network provides alarm monitoring companies with the capability to send and receive alarm monitoring data and integrated video alarm events over a broadband circuit to home and business owners that use Voice over Internet Protocol (VoIP) telephone service.
Implementing Enterprise/Control Integration Using ANSI/ISA-95 Standards - 8 December This course defines an approach to integrating manufacturing systems with other business logistics systems using the models defined in the ISA-95.01 standard. For more information or to register, contact ISA www.isa.org This seminar is one of a series being brought to your area by ISA and the ISA Twin Cities Section.
'Sensor Buses and Interfaces Survey 2005: What Do You Use Most ?' Our online 'Sensor Buses and Interfaces Survey 2005: What Do You Use Most ?' is coming to its final stage. A little bit more than one month remains before it will be closed and we will have very good statistics and basis for the future prediction. Many thanks to all our IFSA members and visitors who took part and answered for one important question. As usually, our online survey has become a mini forum. Up today, there were 478 answers, 134 suggestions and 21 comments. You can see all these as well as add your own opinion by visiting http://www.sensorsportal.com/HTML/Polls.htm Click the 'view results' and than 'comments'.
IIPSEC 2006 Now in its 4th year IIPSEC has evolved in line with the rapid changes in the marketplace. A "Technology Event" the show brings together both digital solutions and services for managing security and building services. Following the recent terror attacks in the UK the need for sophisticated, high performance surveillance and associated technologies is clear. IIPSEC has become the platform to exchange ideas and explore the latest innovations, as well as giving security practitioners and end users a chance to experience for themselves state-of-art products, services and solutions. To register visit http://www.iipsec.com
Solutions for Automation Professionals ISA has all-encompassing resources to help you become a better automation professional. Check out these and other great titles at www.isa.org/books. A Guide to the Automation Body of Knowledge, Vernon L. Trevathan, Editor; Bottom-Line Automation, 2nd Edition, Peter G. Martin; Industrial Ethernet, 2nd Edition, Perry S. Marshall and John S. Rinaldi; Wireless Networks for Industrial Automation, 2nd Edition, Dick Caro; and Foundation Fieldbus, 2nd Edition, Ian Verhappen and Augusto Pereira.
LCD: Keeping Daylight Harvesting Simple Lesson 1: Side-Lit & Top-Lit Definitions The subject of daylight harvesting is actually very simple if certain basics are properly understood and adhered to. This is the second in a series of instructive iNews which detail those fundamentals. Part 2: Daylight and Electric Lighting Zones in Top-lit Applications Daylight harvesting implies successful substitution of daylighting with proper circuiting and zoning of electric lighting monitors in place of electric lighting alone. Top-lit low-rise applications such as warehouses and retail stores which use diffused skylights are the easiest to zone and mark a good starting point because they are very prevalent. Visit lightingcontrols.com for more information.
The Digital Home Conference & Showcase Dallas, Texas - Parks Associates and the Consumer Electronics Association (CEA) announced the preliminary topics and Call For Papers for the 2006 CONNECTIONS(TM): The Digital Home Conference & Showcase. CONNECTIONS(TM), produced by Parks Associates in conjunction with Consumer Electronics Association, will be held May 2-4, 2006, at the Santa Clara Convention Center. Executives can submit a proposal to speak at CONNECTIONS(TM) through the Call For Papers form at www.connectionsconference.com. The deadline for submission is January 20, 2006. The tracks for CONNECTIONS(TM) in 2006 will focus on the following topics: Digital Entertainment, Business Challenges for Digital Home Technologies and Services, Mobile Platforms and Services, Broadband & IP Services, Home Management and Digital Health, Home Networking and Infrastructure.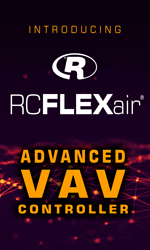 The Cabling Controversy: A Comprehensive Seminar on the NEC Regulations Regarding Cabling in Office Buildings Is your building up-to-code? Buildings around the country are being cited every day for National Electrical Code (NEC) violations due to the presence of abandoned cabling in the ceiling and risers. Don't make the mistake of ignoring this important issue! Learn what you need to do today to be in compliance with the new NEC -- and how to avoid paying for cable removal. Realcomm has teamed with legal and industry experts to present an educational series on the new (NEC) requirements regarding existing and abandoned cabling in commercial office buildings. This 3-hour seminar provides a comprehensive review of the NEC and what it means to building owners and managers, including code requirements, recommended lease and license language, liability and insurance risks, cable fire safety, cable materials, permitted cabling, cable audits and abatement, case studies, estimated costs, interviews with local electrical inspectors, and more.
Axalto Scoops 3 Out of 10 2005 Sesames Awards With Axseal, SmartFob and High-Speed USB Card End-to-End Advanced Solution for E-Passport Production Technology Provides Most Stringent Security, Interoperability and Durability; Make Your Watch, Mobile Phone or Any Other Personal Object Your New Contactless Payment Means!; High-Speed USB Cards Open Up a Realm of New Multimedia Applications on PCs and Mobile Phones.
New issue of Advanced Building Newsletter can be downloaded from our site at http://www.iisbe.org/iisbe/start/iisbe.htm. Contents in this 18-page issue include: A report on the recent SB05 conference in Tokyo; News from Italy about the launch of a local iiSBE organization and the start of commercial assessment activities; A feature article by Bill Bordass and his UK associates called Energy Performance of Non-Domestic Buildings: Closing the Credibility Gap. This is an excellent, comprehensive and detailed document. More news from ISO meetings in Beijing, Green seminars in Toronto, recent events in Chile and the Solar Decathlon in Washington.
Axalto and Zetes to Deliver More Than Two Million Electronic Identity Cards for Belgian Citizens by Year End Axalto and System Integrator Zetes Keep up Fast Pace of Europe's Largest National eID Program -- Axalto, the world's leading provider of microprocessor cards, and system integrator Zetes announced the delivery of more than two million electronic identity cards for the Belgian Personal Identity Card (BelPIC) program by the end of this year. Initiated in 2003, the BelPIC roll out started a year ago and is expected to reach 11 million cards by 2009. This smart card, which has the size of a credit card, is now the official ID document for Belgian citizens. It gives Belgian citizens simpler, faster and more secure access to e-government services such as tax returns, changes of address, civil records/birth certificates or declaration of household employees. In the future, the card will also enable electronic voting. Every cardholder has a secret pin code to authenticate himself/herself, and the card generates a legally binding electronic signature for secure declarations and administrative procedures. The card can be used with a card reader connected to a PC located at people's homes, public kiosks, local authority buildings and other institutions.
MOXA's October Solution Forums "Brighten Up" the UK, Nordic Countries, and Australia Taipei, Taiwan—October was a brilliant month for the Moxa Solution Forum series. In October, we held ten forums in Sweden, Denmark, Norway, The UK, and Australia to demonstrate Moxa's latest solutions and share vertical market experiences. All ten forums received much praise from the attendees. At the 2005 Moxa Solution Forums, MOXA displayed its latest solutions, including a 26-port Gigabit modular managed switch, industrial wireless Ethernet solutions, and MPEG4 video over IP server with audio input/output. The Moxa Solution Forums are giving us the chance to share how we've applied Moxa Solutions over the years in various vertical markets, such as Manufacturing, Power Utilities, Water Treatment, Shipbuilding, Oil & Gas, Metals, and Transportation. From the fourth Quarter of Y2005 and into Y2006, we will launch several new solutions in response to strong demands from different industrial Ethernet applications.
Sun Microsystems has just published a new white paper that we consider a must-read for M2M developers and network operators. The paper, titled "The Role of Mobile Operators and the Java Platform in the Machine-to-Machine Market" gives an excellent overview of two important aspects of M2M: 1) The role of the Java platform in machine-to-machine, including information about Java technology specifications designed especially for small devices and multi-tiered distributed applications. 2) A breakdown of the value-added services possible for mobile operators, along with the new revenue and business benefits they create for carriers and their customers. To read Sun's new white paper, "The Role of Mobile Operators and the Java Platform in the Machine-to-Machine Market," please click here.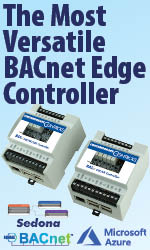 The 50th Annual CSI Show™ & Convention March 28 – April 1, 2006 Las Vegas, NV (www.thecsishow.com) The 50th Annual CSI Show & Convention (Las Vegas, March 28 - April 1) will deliver an education-packed week for construction professionals from every field. From implementing LEED, to advances in security technology, to specifications that stand up in court, this event is an opportunity to delve into the industry's hot topics under the leadership of expert speakers. With more than 120 education sessions scheduled, participants can earn all the Continuing Education Units (CEUs), Learning Unit (LU) Hours and Health, Safety, Welfare (HSW) credit they need for the year!
Kuwait International GIS Conference and Exhibition (www.gulfgis.com) Kuwait International GIS Conference and Exhibition in its second year aims at generating the needed political support, and interest or excitement about GIS, by targeting officials and executives from government and large enterprises, for the purpose of getting the right commitment, involvement, support and resources. In addition to that this years' conference will have a special focus on Open GIS Technology which has gained a lot of popularity In recent years, seen in a remarkable growth in development and adoption of open source technologies. The conference will be addressing issues such as Interoperability & Open Architectures, Geo spatial Standards, Open GIS Specification, Spatial Data Infrastructure, and many more. Kuwait Second International GIS Conference and Exhibition 13 -15 February 2006 in Kuwait.
High School Deploys Biometric Identification Strom Thurmond High School sought an accurate student identification system that would work with its current cafeteria and library software. The biometric solution selected scans a student's finger for identification and integrates with any cafeteria application that uses swipe cards, PINs or bar codes. The software also can be used to identify students in other areas of the school for classroom attendance or in the library, nurse's office or even for security access to the front door.
Siemens Introduces Wireless Building Automation System BUFFALO GROVE, Ill.—Siemens Building Technologies introduces what the company says is the first wireless building automation system, APOGEE® wireless field-level networks. The networks use mesh topology to control HVAC systems. A mesh topology field-level network signal is able to circumvent obstructions, which prevents loss of communication with control devices across the building automation system. For more information, visit Siemens Building Technologies.
Learn How to Migrate to Digital Video Surveillance with the Market Leaders Attend an Anixter Digital Vision Seminar 2006 EVENTS - London, 21 February, Sweden, Netherlands, Germany, Czech Republic, Hungary, Belgium, Poland, United Arab Emirates. www.anixter.com/digitalvision











News Briefs November New Products
Circon Systems: First Company to Certify Products to LONMARK® Version 3.4
Russian BACnet Association ("BIG-RU): News
Dust Networks: Honored with California's Prestigious 2005 Flex Your Power Award
Plexus Technology: Turns Data Into Knowledge With Powerful New, Web-Based Energy Suite
Berkeley Lab: Researchers Find Reliable Power Savings in Automated Demand Response Tests
i & i - Proplan: First Published Study on IT-Convergence Evaluating Size & Potential
Johnson Controls: Minnesota and South Dakota VA Medical Centers Win Federal Award
BuilConn Europe: First Market Study on Building IT Convergence to be Presented
M2M Europe Expo and Conference: Business Case Workshop: Four Strategies for the Age of Smart Devices
GridWise: Architecture Council Announces Keynote Speakers for Constitutional Convention
Building Automation 2006 Conference: March 8-9, 2006 at the Sheraton Inner Harbor hotel in Baltimore, MD.
Dust Networks: SmartMesh-XR Raises the Bar for Reliability and Power Efficiency in Wireless Mesh Networks
2006 Niagara Summit: April 30 - May 2, 2006, Tampa FL
Distech Controls: Launches EC-Light, a Complete LONWORKS Lighting Control System
Echelon: Displays Future of Ubiquitous Control Networking from Sensors to Enterprise Management at LonWorld 2005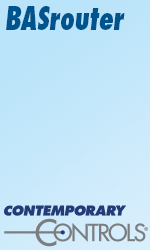 Modbus: Conformance Test Laboratory Opens in China
A4Vision: Revolutionizes Checkpoint Processing, Applying 3D to 2D Facial Identification Database Searching
Kavlico: P992 and P993 Low Range Differential Pressure Sensors are Ideal for HVAC Air Side Applications - AHR2006
Connected@Home: Award Winners Announced
'06 ASHRAE Winter Meeting: Using Integrated Design to Achieve Sustainability
News Briefs November - A quick overview of industry events, trends and news.
Echelon to be Featured in The Tech Museum of Innovation (San Jose, CA) - Echelon Corporation (NASDAQ: ELON), a pioneer in control networking, today announced that its technology will be featured in The Tech Museum of Innovation in San Jose, California starting in February 2006. Echelon is one of the premier recipients of The Tech Museum's new INNY Award, bestowed upon innovations that will impact people's lives. The company received this honor because of its demonstration of a ubiquitous embedded control network embodied by "smart" carpet at DEMOfall 2005 in September.
Control-See introduces easy alarm import from Citect®, Cimplicity®, InTouch® and RS-View32® Control-See Software Solutions Ltd, the world's leading provider of Alarm Notification & Analysis software tools, announces the immediate availability of U.C.ME-OPC™ version 5.22. Key features in U.C.ME include: Alarm Snapshot - web and cellular Alarm analysis – web and cellular RSS support- web Alarm notification using Phone, SMS(bidirectional), Email, Fax & Multimedia Connection with any OPC/DDE server or SCADA that supports OPC/DDE (Native Drivers if required) Redundancy - Hot Backup support Alarm notification using weekly shifts Special days and holidays handling
Kansas City Power & Light and Honeywell announced a $5.3 million contract to implement a peak-load management program that will work with KCP&L customers to manage energy consumption from May to September, when air-conditioning use is at its highest. Ultimately, the program, a component of KCP&L's long-term plan to continue providing reliable, clean and low-cost energy, will help the utility avoid service disruptions and meet demand without having to buy additional power or build more peaking power plants.
Help Define The 21st Century Electric Grid At the GridWise™ Constitutional Convention The North American Electric Grid is among the most complex engineered systems known to humankind. It is composed of many subsystems managed by independent parties bound only by a general set of rules and practices. The GridWise Architecture Council seeks to convene a new order of cross-industry representatives to establish a constitution that will guide the transformational impact of information technology advancement as it permeates the supply, delivery, and consumption of electricity over the next 10-30 years to realize a healthy, self-sustaining, highly interactive and interoperable electric system. GridWise Constitutional Convention Dec 6-7 2005
Philadelphia, PA
IFSA Members and all Sensors Community Two coming important sensors related events: SensorsGov conference and exhibition, December 6-8, 2005, Hampton Roads Convention Center - Hampton, VA, USA (registration) and Sensors and Systems - A Special Symposium at Nanotech 2006 (abstract deadline): http://www.sensorsportal.com/HTML/Links.html (List of sensors related events 2005-2006)
TopView for OPC Alarming and Notification Software v5.5 Released With the release of version 5.5, users of Exele's TopView for OPC alarm and notification software can monitor and acknowledge user-configured alarms from anywhere on the network. This powerful and flexible alarming and notification tool can monitor thousands of points from one or more OPC data sources. Through multiple notification options, it allows quick response to any abnormal condition. And since TopView can communicate with any OPC-DA data source, it can monitor points from virtually any control system, PLC or data historian.
Using the new Remote Viewer, users can remotely monitor and acknowledge alarms as well as browse the alarm history logs from anywhere on the network.
Realcomm and CRE Partners Join Forces Carlsbad, CA. - CRE Partners and Realcomm have entered into a new partnership agreement that will incorporate CRE Partners and its business offerings into Realcomm. This merger will expand the customer base of both companies and extend the service offerings to reach a much broader base of Commercial Real Estate professionals. As part of the agreement, Darlene Pope will join Realcomm as Managing Partner, Professional Development and Strategic Services, and will oversee local seminars, strategic consulting services, and other business development activities.
Load Profiling & Sustainable Green Buildings online seminars from AEE Distributed Generation: Online Economic Screening & Analysis Presented in one 2-hour live online session New Programs Starts November 18 Sustainable Green Buildings: Introduction to LEED for New Construction and Existing Buildings Presented in 2 two-hour live online sessions New Program Starts November 21. For information on all of AEE's realtime distance learning seminars, visit www.aeecenter.org/realtime.
Lighting Control & Design Think Outside The Panel The GR 2400 lighting control system is more than just relay panels and hardware. It is a completely digital, integrated system that will lower your operating expenses. By simply turning off unneeded lighting, energy consumption is reduced as much as 40% - 50%. Since our system is 100% digital, it is completely scalable. Scalable means that the same relay panels, digital switches and accessories are specified and installed in both the smallest and largest applications. No more complex choices about which "level" of system to specify. The GR 2400 system offers a broad range of products from relay panels and switches to digital thermostats, dimming, and interfaces to building automation. The GR 2400 system is therefore flexible enough to meet changing customer requirements.
ASHRAE Launches Engineering for Sustainability Effort The American Society of Heating, Refrigerating and Air-Conditioning Engineers (ASHRAE) has launched a new campaign emphasizing its role as "the engineering engine that drives sustainability." As part of ASHRAE's stronger focus on its involvement in green buildings, the Society has introduced a new logo, theme, Engineering for Sustainability, and Website, www.engineeringforsustainability.org . These will be used to identify ASHRAE products and services related to sustainability.
Digital Signage Content Strategies Conference Digital Signage Content Strategies Conference takes place Monday, January 23rd and Tuesday, January 24th, 2006 at The Venetian Resort Hotel Casino in Las Vegas, Nevada. Digital Signage is being used for a wide variety of businesses. They include restaurants and bars, retail stores, shopping malls, trade shows and conference centers, company lobbies, grocery stores, medical facilities, hotels and motels, theaters, casinos, airports, museums,schools, customer service locations, banks, ticket sales, hospitality, sporting and entertainment venues, corporate centers, pedestrian malls, post offices and learning centers. All organizations see the value of using digital signage as a solution to improve product lift, decrease perceived wait times, entertain their customers and increase sales.
Digi Announces Availability of FieldServer Technologies Building and Industrial Automation Protocols with NET+Works(R) Tools Suite and NET+ARM Processors MINNETONKA, Minn. Digi International (NASDAQ:DGII) announced the availability of FieldServer Technologies' ProtoCessor Protocol Suite of building and industrial automation protocols with the NetSilicon NET+Works development environment and NET+ARM processors. FieldServer's ProtoCessor Protocol Suite provides the broadest set of building and industrial automation protocols available for enhancing communication between devices that utilize non-compatible data protocols.
BTV+ Provides Satellite Connectivity for Hundreds of Hospitality and Public display Sites - Mississauga, Ontario- BTV+ (www.btvplus.com) a premier provider of IP Satellite connectivity for Digital Signage, Distance Learning and business networks has completed deployment and 6 months of network operation of digital display networks in several hundred bar, restaurants and public locations. Each location has one or two NEC 42" Plasma displays which operate during venue business hours. Two elements of the BTV+ ADvantage family of Digital Signage services have been provided, specifically BTV+ ADvantage CONNECT and BTV+ ADvantage INSTALLATION. BTV+ ADvantage CONNECT is used to provide content to each location using digital satellite. The "always-on" connectivity has operated at over 99.99% operational uptime 24 hours per day since it was activated in April 2005, with the only downtime being for planned system maintenance and optimization.
Multi-Port Client for Traversix Virtual Connectivity Network is Released Richardson, TX – Wavetrix announces the immediate availability of its Traversix Multi-Port Virtual Connectivity Network (VCN) Client for use in M2M applications and Network Operation Centers. The Multi-Port VCN Client enables a single user to simultaneously connect to multiple remotely located connectivity servers. When coupled with the Traversix VCN's firewall traversal capability, an organization can create a remote access system to securely connect to devices anywhere in the world without reconfiguring firewalls or routers.
NBCIP Supplement on Product Testing of Duct-Mounted Relative Humidity Transmitters Now Available - The National Building Controls Information Program (NBCIP) has released a report supplement on the performance of relative humidity transmitters. Product Testing Report Supplement: Duct-Mounted Relative Humidity Transmitters was developed with funding from NBCIP sponsors and is available free of charge on the NBCIP Web site at www.buildingcontrols.org.
Contemporary Controls' New ARCNET® Catalog the Blueprint for a Well-Maintained ARCNET System Downers Grove, Illinois - To make the most of every inch of space of your ARCNET system, Contemporary Controls has published a new ARCNET tutorial and product catalog entitled "ARC Control-ARCNET for Control." Whether you're a networking professional or someone who needs to review the technology, this 88-page resource tool will help you to better comprehend the technology and to choose the "correct" product for your application. The focus of the book makes it relevant to engineers and network designers with text clearly stated and supported with numerous graphics and tables. The emphasis of this catalog is explored in terms of building your knowledge at both the design stage and in the maintenance phase. The catalog is well-indexed with these sections: ARCNET-The Hidden Real-Time Network, ARC Control, Transceiver and Connector Selection Guides, Product Descriptions, Technical Specifications, Regulatory Approvals, Accessories, Power Wiring Diagrams, Mechanical Drawings, Glossary, and much more! The tutorial provides you with a solid background of this local area network (LAN). It discusses this technology's advantages, topologies, cabling, segment lengths, transmission times, data link layer, software and standards. To receive your FREE copy of the catalog, just visit www.arccontrol.com/cat.
Schneider and Royal Philips to Offer Integrated BAS - Schneider Electric subsidiary TAC has entered into a commercial cooperation agreement with Europe's largest electronics company, Royal Philips, in a bid to offer integrated building automation solutions (BAS) to the European market. Both companies have been historically active in the development of building automation standards through their involvement with the LONMARK International Association. Phillips has agreed to supply advanced lighting systems to complement TAC's leading building automation technologies in the region.
BTV+ Provides First Ever Live HD Endoscopic Medical Images Over Satellite for World Congress Toronto, Canada - BTV+ (www.btvplus.com) a leading provider of IP satellite connectivity performed a world first by transmitting live High Definition (HD) endoscopic images to the World Congress on Therapeutic Endoscopy. Such HD images had never been transmitted before. The live surgical procedures, which were performed by the Wellesley Team at St. Michael's Hospital and visiting world experts, were transmitted by BTV+ from the Toronto hospital for HD display to some 3000 gastroenterologists and therapeutic endoscopists assembled at the Congress Centre in Montreal.
IP-in-Action LIVE @ Brussels - 8th December 2005 The IP UserGroup introduces its 1st European Security Technology Event; IP-in-Action LIVE Brussels. The event provides a comprehensive education program presenting the latest networked security solutions. Developed by and for security professionals, high-quality presentations cover the spectrum of the most important topics and emerging issues facing Homeland security, border control, and the needs of Airports, Ports and Railway Terminus. Register at www.ipusergroup.com/LIVE
Mohawk Announces ChannelMate, a Flexible Open Architecture System Warranty Leominster, MA - Mohawk, a leading manufacturer of fiber optic and copper cable products, announces their expanded Open Architecture warranty program, ChannelMate. This extended warranty guarantees all cable products and installation from 15 years up to the system's lifetime using any TIA/EIA-568-B independently third-party verified connectivity components, when installed by Mohawk Accredited Contractors (MAC) certified through Mohawk's SystemMATE training program.
AHR EXPO® Adds New Endorsing Associations CHICAGO, IL - The Building Performance Institute (BPI), the Testing, Adjusting and Balancing Bureau (TABB), and the Association for Facilities Engineering (AFE) recently joined with other leading associations to endorse the AHR Expo, January 23-25, 2006 at McCormick Place in Chicago. Since 1930, AHR EXPO has been the HVAC & R professional's single best resource for new products, new ideas, and new services. It's a hands-on, interactive event that showcases a wide spectrum of equipment, systems, and components. This unique industry forum creates a dynamic marketing environment unequaled in size and scope by any other industry event. The AHR EXPO is produced and managed by International Exposition Company e-mail info@ahrexpo.com; Internet www.ahrexpo.com. AHR2006
Intelligent Building Systems Provider Lonix Teams up with Surbana Technologies - Intelligent building systems provider Lonix signed a MOU with Surbana Technologies Pte Ltd in Singapore to provide technology solutions for large scale townships. The companies are teaming up to develop cutting edge technology solutions for well performing buildings and to jointly explore business opportunities in Surbana's key international markets.
---


[Click Banner To Learn More]
[Home Page] [The Automator] [About] [Subscribe ] [Contact Us]