---



DX

Digital Transformation (DX) is the acceleration of business and operational activities, processes, competencies and models to fully leverage the opportunities that digital technologies deliver and their outcomes.





Marc Petock,
Chief Communications Officer,
Vice President, Marketing
Lynxspring Inc.

Contributing Editor
Today's buildings and facilities belong to structures with smart building technology that can connect, access and exchange data, integrate and co-exist in an edge-to-enterprise operating environment and ecosystem.

As I wrote in last month's article, Digital Transformation (DX) has driven changes in the dialogue of how we speak about buildings and the reality for driving operational value and business outcomes.
DX has changed the way we approach what we do. It is reshaping how we manage, look at and evaluate our buildings and facilities. Digital transformation has changed the landscape in which buildings must operate and must be embraced to remain competitive. By blending traditional building assets with digital technologies such as edge connectivity, data, analytics, extended services, DX is redefining the facility structure and stakeholder relationships. This new landscape is helping building owners, operators, and providers across all sector types radically improve performance, efficiency and asset value.
So, what are some of the beginning building blocks for DX?

Start with the right mindset and culture. Specifically creating a culture of digital transformation by inŽvesting in organizational capabilities that are embraced throughout OT, IT and the C-Suite. While technology is the enabler and certainly a key component, it's not the only one. Just implementing technology doesn't get to DX. In order to benefit fully from the evolution of DX, the internal culture and mindset, as well as those of your providers and supply chain, must be part of the equation.

Then, consider the intended business, performance, financial and experience outcomes (at the start and in the future) along with a strategy that acts as a guide to get there. Include in the strategy is a roadmap on how the different systems and equipment will connect, their underlying functions and interoperability with each other and how they will be brought together into a unified platform. In addition, include what data sets will be required and collected, what type of analytics will be needed to be performed, who is responsible for each step along the way and the resulting action. And finally, and often overlooked, the anticipated issues digital transformation will face along the journey.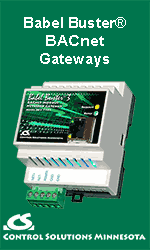 Other DX building blocks to consider are how digital transformation will affect operational and maintenance processes, occupant experiences, productivity (occupant and facility), performance management, business models and asset values,

DX requires leadership, vision, and patience. Organizations in all industries are experimenting with it and most importantly, are benefiting from it and delivering results. DX provides a wealth of opportunities for our buildings and facilities.




---


[Click Banner To Learn More]
[Home Page] [The Automator] [About] [Subscribe ] [Contact Us]