---
The Impact of LED Lighting on the BEMS Industry

The result will be the emergence of new players, new technologies and new application delivery mechanisms.

Allan McHale,

Director,

Memoori
There is a discussion now taking place in the Smart Building business that the transition to LED lighting may trigger a change in the way the BEMS industry works.

The rationale goes that historically, building controls applications have been HVAC-centric since that was the element of the building where controls could add significant value. In many situations the return on investment rate for HVAC-oriented building automation has not been compelling, so the majority of buildings around the world are still waiting to be converted to "Smart."

"As we go forward, the case for retrofitting buildings with LED lighting will become very compelling and with it will come a much broader application of controls."
The key difference, though, is that these controls applications and projects will be lighting-centric rather than HVAC-centric and that will make all the difference. These lighting-centric projects will be motivated by LEDs and will naturally incorporate wireless and cloud technology. The result will be the emergence of new players, new technologies and new application delivery mechanisms. The existing industry structure and business models could easily come tumbling down.

We have identified instances where bus-based lighting controls have taken the responsibility for controlling HVAC services but this has been on relatively small to medium sized projects where heating and cooling has been achieved through a combination of chilled beams and natural ventilation. This has required blinds to control solar gain and this falls into the low voltage category and has been engineered and designed through the electrical contract and not the mechanical, as is the case with BEMS.

The growth of LED lighting in commercial buildings will lift off the demand for bus-based lighting controls and together with distributed energy on site through renewable power by solar and heat pumps, more buildings could fall into that control category suitable to be handled through the electrical contract. In addition electrical network management systems in buildings opens up another conduit which is appropriate to control Demand Response when interfacing Smart Buildings with Smart Grid.

However for decades it will still be the junior partner by value of business for the management and control of energy in buildings. But if the traditional BEMS companies want a piece of this business they will need to adopt a different business model, sharpen their pencils and channel through the electrical route.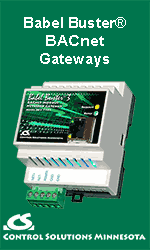 The BEMS business is morphing into the much wider Enterprise Energy Management (EEM) business and at the same time interfacing with Smart Grid. BEMS companies have had to adopt a different business model to meet this challenge. There is always a danger that that the major BEMS suppliers will become complacent because of their dominant position. They are now investing heavily in making their move into the EEM business both through their ESCO and BEMS operations. The next ten years is going to be an exciting time for them and the new boys on the block the EEM suppliers.

"Whatever changes take place to this business they will be in the general scheme of things evolutionary, but for an industry that has experienced a slow and gradual change for the last 30 years it may well be regarded by many players to be 'cataclysmic'."
Our comments here are based upon three recently published reports;
LED Lighting in Buildings 2013 to 2017 - http://www.memoori.com/portfolio/led-lighting-in-buildings-2013-to-2017/
Smart Buildings: The Market for Connecting Smart Grid with BEMS 2013 to 2017 – http://www.memoori.com/portfolio/connecting-smart-grid-with-bems/
The Smart Grid Business 2012 to 2017 - http://www.memoori.com/portfolio/the-smart-grid-business-2012-to-2017
- See more at: http://www.memoori.com/the-impact-of-led-lighting-on-the-bems-industry/#sthash.Brki9IYS.dpuf

---

[Click Banner To Learn More]
[Home Page] [The Automator] [About] [Subscribe ] [Contact Us]