---
EMAIL INTERVIEW – Mike Newman and Ken Sinclair
H. Michael Newman, Manager, Building Automation and Control System Integration
Cornell University, Ithaca, NY
H. Michael Newman <hmn2@cornell.edu>

---
"BACnet - The Global Standard for Building Automation and Control Networks"

Published by Momentum Press, available from the publisher directly or from
Amazon, Barnes & Noble, etc.

Sinclair: Why did you decide to write your new book on BACnet?

Newman: For years, basically since the standard was first published in 1995, people have been asking for BACnet training. While there have been some face-to-face courses organized by ASHRAE, the University of Wisconsin, and BIG-EU in Europe, among others, there has never been a comprehensive book on BACnet in the English language. My good friend Hans Kranz wrote the first and, up until now, only full-length BACnet book in 2005 in his native German. It is an excellent work but tends to focus on doing BACnet jobs in the context of building automation projects in Germany with all of their particular building codes, bidding conventions, certification requirements, and the like. I just felt the time had come to write a definitive text on BACnet in English.

Sinclair: What did you hope to accomplish?

Newman: First and foremost I wanted to provide a comprehensive description of all of BACnet's key features. But I also wanted to give the reader the kind of historical background and insights that only those of us who have been involved since the very beginning have. Standards tell you what you have to do to comply - they don't tell you why a standard is written the way it is. So I try to give folks a "seat at the table" and explain what the discussions were like that led to various specific provisions. There is a reason for everything in the standard and I think it is helpful to understand why things are the way they are. And, of course, particularly in the early years, there was a lot of bloodshed as the various factions fought for their positions. Today, happily, harmony tends to reign supreme even though there are still many difficult issues being debated. The main difference is that almost everyone in the industry, and on the committee, now has a direct stake in BACnet's success because their products depend on it so there is a greater incentive than ever before to work together collaboratively.

Sinclair: What parts of the book are you especially happy with?

Newman: One of the unique features of the book is the chapter on BACnet's development and evolution. I figured this might be my last chance to tell the story before it slips into the mists of history, where it probably belongs. But for those of us who lived it, it was a gripping tale with heroes, villains, plots and counter plots - but, in the end, the good guys won!

Beyond that, I was able to deal with every single BACnet object, every service, and every networking technology in a way that I hope will be really useful to the whole range of implementers, system designers, field technicians, and users. Understanding the terminology is key and I have tried to explain the terms in a way that makes them accessible to everyone, recognizing that they are second nature to data communication professionals but Greek to most everyone else. The book also goes into detail about the many new features of BACnet-2012, the latest version of the standard, such as the new alarm and event definitions as well as providing some information and suggestions about designing and specifying BACnet systems from the owner's/operator's perspective. I think there is something for everyone.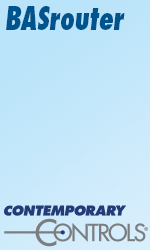 Sinclair: What do you think the future holds for BACnet?

Newman: When BACnet was first published in 1995, most of us thought the job was more or less done. We thought there would be a need to answer questions once in a while or provide an occasional interpretation of something so we formed a standing standard project committee that could do what ASHRAE calls "continuous maintenance." Were we ever wrong! The amount of new and updated material that is constantly being added is staggering. This is due in large part not to deficiencies in the original standard but to its success. People keep thinking of better ways to do things and the supporting computer and networking technologies keep evolving. In hindsight this is really not too surprising. We knew that we were going to want to add new building system extensions so we have added capabilities to support lighting, access control, and, most recently, lifts and escalators. We have also added enhanced security using the latest encryption, authentication and authorization techniques. And IPv6 is probably just around the corner so we have been trying to figure out how BACnet will make use of it along with other common IT capabilities such as the Domain Name System, RESTful web services and the like. The last chapter of the book is devoted to describing the current set of addenda that have been proposed with these and other new concepts, many of which are now in public review. They can all be found, by the way, on the
BACnet web site
.
Sinclair: Do you have any plans for another book?

Newman: Yes, but it will be in an entirely different area. I am currently working on a book dealing with aviation safety. As some people know, I used to make my living as a pilot and flight instructor. Many of today's high-profile accidents (the Colgan Air 3407 crash in Buffalo, the Air France 447 crash into the Atlantic, the recent Asiana Flight 214 disaster in San Francisco) can be attributed to basic deficiencies in flying skills, all of which can corrected through proper training. As someone who both studied physics and taught flying, I think I can help pilots understand the fundamentals of airspeed and altitude control better that some of the resources that are currently in use. This is an example of where "automation" is a great thing but it is no substitute for knowing how to hand fly an airplane, particularly when the automation goes haywire. We'll see!
---


[Click Banner To Learn More]
[Home Page] [The Automator] [About] [Subscribe ] [Contact Us]