---

EMAIL INTERVIEW – Ron Zimmer and Ken Sinclair
Ron Zimmer is President & CEO of Continental Automated Buildings Association (CABA)


---
Global Automated Buildings Summit

This event has been designed to provide a platform for building automation professionals to exchange experience and gather ideas about new trends and developments in their fields.


Sinclair: What European event is CABA participating at?

Zimmer: The Continental Automated Buildings Association (www.caba.org) is pleased to be participating in the "Global Automated Buildings Summit" that will take place between November 26 and 27, 2015 in Berlin, Germany. I will be making a keynote address at the Summit. This event has been designed to provide a platform for building automation professionals to exchange experience and gather ideas about new trends and developments in their fields. It will also give an opportunity to discuss advantages and benefits of automation and cutting-edge technologies in order to bring sustainability, efficiency and increased value to property. The summit is packed with workshops, practical case studies, roundtables and interactive sessions and provides excellent networking opportunities.

Sinclair: Can you describe CABA and its history?

Zimmer: The Continental Automated Buildings Association (CABA) is an international not-for-profit industry association dedicated to the advancement of intelligent home and intelligent building technologies. The organization is supported by an international membership of over 300 companies involved in the design, manufacture, installation and retailing of products relating to home automation and building automation. Public organizations, including utilities and government are also members.
CABA's mandate includes providing its members with networking and market research opportunities. CABA also encourages the development of industry standards and protocols, and leads cross-industry initiatives.
Sinclair: Why is CABA participating in this event?

Zimmer: CABA is participating to further its mission to enable organizations and individuals to make informed decisions about the integration of technology, ecosystems and connected lifestyles in homes and buildings. Over the course of a typical year, CABA will endorse over a 100 events and attend at least 40, where we talk about our market research. A key way that CABA achieves its mission is through the development and publication of quality market research.

Sinclair: Describe your research initiatives?

Zimmer: Our organization publishes a wide array of market research, forecasts, consumer surveys, standard and protocol updates, engineering reports and training resources. CABA also runs a Research Program that provides industry stakeholders with collaborative research and R&D opportunities. The program is designed to be flexible and to maximize relevant and actionable results for all research participants while concurrently sharing and minimizing costs. It leverages agnostic, systematic and proven project management techniques to ensure that realistic and neutral research results are achieved.

Sinclair: What are some of your latest research projects?

Zimmer: The latest research projects that CABA is completing are its Zero Net Energy Buildings: Building Intelligent Controls Driving Success report, which was developed in conjunction with the New Buildings Institute (NBI). Our Zero Net Energy research project examines strategies and technologies applied in large commercial and multi-unit buildings, to identify best practices that can become the references for developers, manufacturers, property managers, and property owners. Building automation systems and energy information systems are examined and building occupants and owners are surveyed on the functionality and utilization of these systems. The goal of this research is to identify the selection criteria, methodology, technology attributes, user preferences and role of the building automation and energy monitoring and information systems in ZNE buildings. CABA has also embarked on a "Intelligent Buildings and Cybersecurity" research project that will include: an evaluation of the state of cybersecurity in intelligent buildings, a stakeholder analyses via in-depth interviews and directed surveys, a value proposition evaluation for cybersecurity solutions, an assessment of the future market direction and specific recommendations. I will be speaking about some these research projects at the event.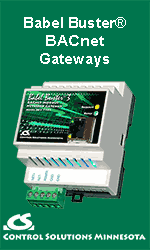 Sinclair: How can I learn more about CABA?

Zimmer: CABA has launched a new Web site available at www.CABA.org. Our Web site is a great place to learn about our membership benefits and obtain access to our free research library.

The redesigned site has been especially built as a highly-searchable research repository for CABA's Research Library. The Library currently holds over 850 research reports, case studies and white papers. The CABA Member Research Library constitutes a key membership benefit of the organization. The library is assembled with aid from the CABA Information Council. The new Web site, through its enhanced Store, will also provide turnkey e-commerce functionality and offer over 700 research reports for sale from multiple vendors. CABA's new site also features a new, free online media monitoring service that will track more than 150,000 global news sources in 190 countries, in order to provide our stakeholders on-demand, comprehensive industry intelligence. Go to our Web site to learn more and importantly to join our organization today!

---


[Click Banner To Learn More]
[Home Page] [The Automator] [About] [Subscribe ] [Contact Us]