---

EMAIL INTERVIEW – Rick LeBlanc and Ken Sinclair
Rick LeBlanc, Operating Partner, Huron Capital Partners, Board Member, Albireo Energy

Industry executive Rick LeBlanc speaks about recent consolidation trends in the building automation systems ("BAS") industry. He explains the reasons why privately-owned building automation and controls contractors have chosen to sell and the lessons learned. Mr. LeBlanc believes that a combination of private equity resources and industry expertise remains the best alternative for an independent building controls firm hoping to secure their company's future. He also talks about why a sale to a private equity firm can offer much more than cash in your pocket.
---
Recent Consolidation, M&A Activity in the BAS Industry

First and foremost, the building controls industry is flooded with privately-owned companies established more two decades ago by people leaving one of the major controls manufacturers.


Sinclair: Good to see that you are still active in the BAS industry. What do you see as the most meaningful trend in the industry today?

LeBlanc: I have noticed a significant increase in M&A activity as small private contracting firms are being acquired. The buyers can be financial buyers (private equity, family offices, or other investment firms) or strategic buyers; for example, large controls manufacturers buying their dealers. Acquisitions of these regional and local firms can have a dramatic impact on the competitive landscape, as well as on the employee and customer experience in a given market.

Sinclair: What do you think has caused this increase in M&A activity?

LeBlanc: First and foremost, the building controls industry is flooded with privately-owned companies established more two decades ago by people leaving one of the major controls manufacturers. Many of these founder owners are now baby boomers with mature businesses who are considering some sort of succession plan and/or monetization event after years of hard work. Further, there are more potential buyers, particularly private equity firms flush with capital and strategics flush with cash, who are willing to invest in established controls businesses. A supply of quality companies for sale combined with a demand from willing buyers to put money to work has driven much of the increase we are seeing in M&A activity in this industry.

Sinclair: Describe the differences between these two types of buyers – financial and strategic?

LeBlanc: Strategic buyers may be direct competitors (larger building controls contractors) looking to expand market share or gain a foothold in a new geographic region. They typically expect to buy 100 percent of the company, thus preventing business owners from any equity appreciation post-sale. In addition, a strategic buyer may already have a team in place to manage the business as part of a larger division or regional territory, thus there may not be an ongoing role for that owner. There is also the risk that the company relocates and/or employees are eliminated.

A private equity firm will likely be the buyer-of-choice for the business owner who wants to receive immediate liquidity from a transaction, but also retain a portion of equity to sustain ongoing interest in the company as well as future equity appreciation (the proverbial "second bite at the apple.") A sale to a private equity firm is also compelling for the owner who wants to remain involved in a management role or advisor capacity as financial buyers usually have no desire to oversee the daily operations of the businesses they own.

Sinclair: Let's turn to your efforts at Albireo Energy and Huron Capital. As Operating Partner at Huron Capital and board member at Albireo Energy, what have you learned about what makes one private equity firm different from another?

LeBlanc: First, just because most private equity firms have capital to invest doesn't mean they are all the same. In fact, one crucial differentiation is what these firms do after the check is written and their capital is invested. In other words, what is their plan to create value? The answer to this is especially important for a business owner planning to reinvest or "roll" a portion of the proceeds from a sale of his company. The folks at Huron Capital look at three fundamental levers for valuation creation: operational, financial, and strategic.

An operationally-focused investment approach is perhaps the most important tool of value creation that a private equity firm can offer. Operational levers can include increasing throughput amounts by addressing manufacturing bottlenecks, improving supply chain management, adding additional manufacturing capacity, building or improving upon a quality control system, recruiting talent from the private equity firm's network, and installing or updating IT systems that track and monitor key performance indicators.

Financial levers include working capital management, alternative debt financing, the sale and lease back of fixed assets, capital investment or divestment, and management of the fixed/variable cost structure. It may also include additional focus on recurring, non-project oriented revenue streams to reduce cyclicality or seasonality.

Strategic levers implemented by private equity firms can be extremely powerful and transformative, yet are often de-prioritized by business owners. Strategic levers may include: expanding existing customer relationships and/or acquiring new ones, extending a company's geographic footprint, adding new products and services, building a formal sales team and business development process, training new managers, and executing synergistic add-on acquisition opportunities.

For a business owner, choosing the right private equity partner is crucial to ensuring meaningful value creation and as I've noted, not all private equity firms are alike. Owners should select a firm with a common partnership philosophy who will bring more than just an "equity check" to the relationship – making certain a private equity partner has what it takes to "pull" these value creation levers can be critically important to a company's future success.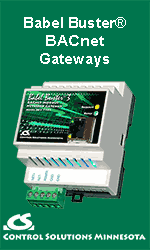 Sinclair: Tell us more specifically about how you and Huron Capital's Albireo Energy can help an established controls dealer?

LeBlanc: One key aspect of Huron Capital's approach is in addition to financial resources, they bring years of industry experience. For this initiative, Huron Capital backed industry executive Phil Bomrad to be CEO. Phil has over 20 years of experience in energy efficiency and clean tech with Siemens Energy Services, Tridium, and Silicon Energy. Huron Capital also brought me on as a board member, in addition to Phil Rogers, who has nearly 38 years of experience in facilities management, engineering, energy construction, and real estate. Having this team of industry talent easily accessible can be game-changing for a controls dealer who is looking to accelerate the growth of his business. The talent pool we've created at Albireo has already begun to bear fruit: in less than 18 months, we've acquired five separate businesses and more than doubled revenue since becoming operational. In addition to maintaining a robust pipeline of add-on opportunities, we've added new office locations in addition to personnel and are working on merging brands, implementing a robust ERP solution, and adding shared services by expanding our corporate office presence. A controls dealer who recapitalizes his company in partnership with Albireo has the benefit of being invested in a much larger platform surrounded by top industry executives where the potential for equity appreciation can be much greater than continuing to operate his business on a standalone basis.

Sinclair: How have customers reacted?

LeBlanc: Very well. They see us investing in infrastructure, expanding into new geographies, adding people, and remaining committed to customer service. Through our integration efforts, we've also standardized workflows and increased productivity both on-site and off-site – our customers have noticed these favorable improvements. We're beginning to drive sales synergies via cross-selling service offerings across customers – through these enhanced service offerings, we are deepening customer relationships and becoming an increasingly integral part of our customer's intelligent building solutions strategies.

---
About Rick LeBlanc
Rick LeBlanc is an accomplished veteran of the building controls industry with more than 40 years of experience in both field and headquarters roles. In addition to his tenure as a Division President at Siemens Building Technologies, he has founded and run VC-backed companies in the clean tech and renewable energy sectors. Now as Operating Partner at Huron Capital, Mr. LeBlanc sits on the board of Albireo Energy, which is building a national organization of building controls companies dedicated to energy services.

Based in Detroit, Huron Capital Partners is an operationally-focused private equity firm with a long history of growing lower middle market companies through its proprietary ExecFactor® buy-and-build investment model. Huron Capital initiated the Albireo Energy platform in 2013 by partnering with industry veteran Phil Bomrad to lead a strategic market-entry ExecFactor® initiative in energy services and create a national service organization of building automation service locations. Since 2014, the company has completed five acquisitions of regional providers.

---


[Click Banner To Learn More]
[Home Page] [The Automator] [About] [Subscribe ] [Contact Us]