---

EMAIL INTERVIEW – Scott Cochrane and Josh Reding
Scott Cochrane is President and CEO of Cochrane Supply & Engineering, a leading industrial IoT and building controls suppliers with locations throughout Michigan, Ohio, and Kentucky, as well as President of Canada Controls. In 2000, Scott took over the business from his father, Donald Cochrane, Sr., who founded the company 50 years ago. He is proud to be an advisory council member for multiple industry manufacturers such as Honeywell, Johnson Controls, and Tridium, and to be named a 2016 IBcon Digital Impact Award Winner for his innovative contributions to the industry.

Josh Reding is Senior Vice President and General Manager of Sunbelt Controls. Josh has over 25 years of experience in HVAC and Control Systems Integration with an emphasis on Building Automation Systems (BAS) Controls Management. He has been highly involved in all phases of project management including design, engineering, startup, commissioning, testing and certification, programming and servicing. Josh joined Sunbelt Controls in 2010 and provided a focus on emerging integration applications. Josh's technical insight in the critical enterprise integration function, along with vital industry relationships has created an environment of success.
---
Master Systems Integrators (MSI)
They make sure all systems communicate properly, coordinate all project participants, collaborate with building owners to ensure systems information will be accessible and usable, and they develop software layers responsible for integration, aggregation, and communication of the building systems.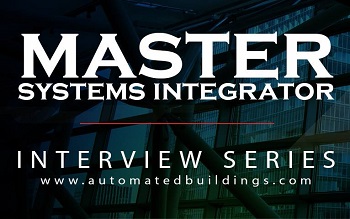 Scott Cochrane of Cochrane Supply & Engineering has the unique benefit of working with 300+ of the best systems integrators in the country. Cochrane recognizes the critical role they have within the building automation industry and is speaking with a different highly-regarded MSI each month with the goal of providing examples of industry trends, best business practices, and the growing value of an MSI. This month, he interviews Josh Reding, Senior Vice President and General Manager of Sunbelt Controls .
August 18 Interview with Continual Energy Inc
July Interview with Ian Morse, Division Manager, Building Automation Systems, Conti Corporation
June Interview with Marc Dugré, President of Regulvar, Inc.

May Interview with Rick Gorka, President of the Airon Group of Companies

April Interview with Colin M. Murray, Owner of Solution Control Services
February Interview with Jeff Murphy, President and CEO of ECT Services, Inc.
January 18 Interview with Chris Saltz, Managing Principal of FIX Consulting LLC.
December Interview with Jason Houck from Hepta Control Systems.
November Interview with Geoff Hunter, President and Senior Principal of Palmer Conservation Consulting (PCC)
October Interview with Brian Oswald, Managing Director for CBRE | ESI.
September Interview with Joe Napieralski the Co-Founder and Director of Development of Smart Building Services LLC

August Interview with Sidney H. Blomberg, Jr. the founder and President of K & S Ventures, Inc

July 17 Interview with Scott Cochrane and Ken Sinclair
This month (January 2019) he interviews Josh Reding, Senior Vice President and General Manager of Sunbelt Controls.
Cochrane: How or why did you develop an interest in becoming an MSI? You've sort of fallen into this role, but where did you see your business start to change toward integration?

Reding: When intelligent equipment became readily available in the marketplace, we realized that we were going to need to become integrators. Integration began with HVAC. Chillers were the first intelligent controller that became available to integrate to. Then VFDs came quickly after, followed by packaged units and the other intelligent equipment that exists today. So, for us, we found about 15 years ago that what was happening in the HVAC world was also happening elsewhere in the facility. Things like the electrical monitoring system, switchgear, generator… they all evolved to have intelligence.

We began to see more and more intelligence on the equipment, and it made us refocus our need to be intelligent enough to be able to communicate to and utilize that data in our systems. Not just the intelligence of the equipment, but the demand of clients requesting us to pick up points and "now that my equipment is intelligent I need you to pick it up, so how can do we do that?"

I really think the equipment started driving us forward, and now we have evolved all the way into what is being called the Internet of Things (IoT). IoT has been around for a long time, but every day there's another piece of equipment, an end device, a new product that's intelligent that you have to be able to integrate to or you don't add value to your customer any longer.

Cochrane: Are there any specific mechanical equipment suppliers that you feel got a jump on that smart equipment? Any that digitized quicker than others back in the early days?

Reding: In the early days, McQuay was probably one of the first; York was there shortly behind them, and I think that chillers were the first big component that became intelligent. It was a complicated mechanical sequence that was embedded within the chiller, and no one wanted to unbundle it unless absolutely necessary.

Cochrane: In terms of your business, what do you see as an MSI?

Reding: In my view, I look at a Master Systems Integrator as a general contractor of automation. That is really the best and most simple way to explain it. To me, when someone speaks about a Master Systems Integrator, it means they own all of the automation in the system as well as the ability and/or the thought leadership to be able to incorporate the ERP, and the work order systems and whatever else it might be that is important to our customer. In my opinion, it is really the general contractor of everything automated.

Cochrane: You mention that you don't see yourself as a Master Systems Integrator in that role. Have you ever been asked to be one, or do you see any opportunities for it?

Reding: I think that our core business is not a Master Systems Integrator. One of our biggest challenges we have is when we're asked: "is there a better way for us to control our building and/or our facility infrastructures and how can we leverage those to improve efficiencies?" (Whether it is comfort or energy or all of the above.) What we find is we spend a tremendous amount of time trying to identify what is important to our customer and their facility, as well as what they are trying to accomplish. We lay it all out in MSI form where everybody in automation essentially works for the MSI, who either is working for a general contractor and/or directly for the owner. When working for a contractor and not the owner direct, we find that what tends to happen is all the goodwill and chalk-boarding and the layout of what the customer is really after gets lost.

We don't view ourselves as a true MSI today, but that doesn't mean I think we won't be there tomorrow. Due to the construction model of how the CSI codes of construction work. Things get segregated between mechanicals, electricals, and generals—electricals might have the lighting/lighting controls, generators, electrical meters and those components of the building; mechanicals might have the HVAC and plumbing. Due to codes which have been broken out the way they are, the general contractor uses that MEP-type approach to the building and then mitigate what the end user is actually looking for.

To truly be successful as a Master Systems Integrator is to own the owner relationship where the owner communicates to the architect and the general contractors that this is your MSI and all of the automation will be vetted and reviewed from bids all the way through commissioning. Leveling bids, leveling products and making sure it's an open product as there are a lot of propriety systems. What happens when it goes through the typical CSI channel is all of this gets lost as they are trying to get it done for cheaper than they sold it for.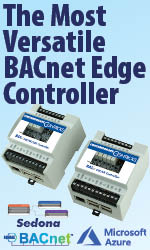 Cochrane: So, you would definitely say that you're using the MSI business to help your customers who you have a direct relationship with and have a need for the services that come from it? The reality is while you're not positioning yourself as one, these opportunities keep coming up in these cases where you're working directly with the owner, and the owner wants that service or wants that to be done. That's where you see the need for MSIs.

Reding: Some people call it a Trojan Horse Approach. But we look at it as if we're really good at your HVAC, building automation, electrical monitoring, lighting integration, and some of the standard facility integrations. For example, we're sitting at a table when the IT guys go "hey we have this system that we need to communicate to, and it talks to SNMP," and everyone looks around the room like "what did he just say?" We raise our hands and say yeah, we can give you that data.

I don't proclaim to be a true Master Systems Integrator from the approach standpoint as much as we think the value is to be able to bring all those components together. To truly be a Master Systems Integrator, I believe, the buying channel needs to change. The traditional construction CSI codes must be altered in order to truly get the accurate efficiency of the entire building utility and integrate into what I'd call the enterprise. Whether that's in the work order system, ERPs, etc.… what is important depends on the customer.

Cochrane: So your company is built to understand the digitization of mechanical/electrical systems such that when an owner has an IT question about your system, you guys are a good player and are ready to participate at that level through IT people that understand the software and the services that you're bringing forward?

Reding: Absolutely.

Cochrane: So not only does master systems integration creep up on you when they ask you to, but also there are opportunities where you act as a good integrated-to system; somebody who's open to being integrated to is another way of looking at this business. It's another advantage that businesses are seeing.

Can you tell us a little bit about how you're moving your company towards this digitization business and some of the changes you're making as a company to accommodate that? And maybe a little background on the size in terms of the number of companies you're managing the controls division for so the readers have a little background.

Reding: We have about 300 employees spread over about 13 locations, on the West Coast. We found ourselves bringing on IT professionals who truly understand IT networks, as well as we have been working diligently to establish our own cybersecurity policies. Additionally, we have consultants and partners in the IT sector and in the data segment of our business. Our standard HVAC controls professional has changed to become predominantly IT-centric with all of the evolving intelligence. We find ourselves partnering more as it is difficult to develop internally... We know we need to have our own IT specialists and employees who are assisting in bringing all of these networks together. The convergence of the different protocols and the things we do through the IT networks. It is really the Operations piece that has really started to converge with the IT side.

In order to accomplish this, we need to have the IT professionals on staff who are able to communicate with the CIOs of the world, the IT specialists and our customers, so we all speak the same language at the same level.

Cochrane: So with your size, and with the cost of adding IT people in California (ouch!), do you centralize that or do you actually try to put one in each location? Or how do you look at that situation?

Reding: We do a bit of both. We centralize with our actual IT group in our headquarters in Pleasanton, but we educate our local offices. Each location has their expert (we have many experts) who do most of the system integrations. We educate them internally and also have partners that can support those local establishments through the corporate IT structure.

It is hard to go and develop your own IT group and have them support your day-to-day duties because they're ultimately not in the Controls business. We find that having the right partners and the right solution doesn't always mean they have to come from within.

Cochrane: With the digitization of all this, with owners testing you and bringing you into this, have you developed new services that you're selling or that you plan to?

Reding: Both. We have developed our own client services. Our client service offering today has transformed from where it began into where is it today. What was "hey can you remotely connect into my system?" is now where we are actually contracting with end users, with mechanical contractors and property managers where we contract as a client's virtual engineer.

We have people that are dedicated in that effort. Every day they're getting electronic requests, in addition to systems that we've implemented like continuous commissioning processes. There are some diagnostics and analytics that we sometimes run daily, weekly, monthly depending on the client. We send the reports and that data back to our customers to inform them what's taken place, often before they even know of an issue.

Many of our facilities don't have stationary engineers, so in these cases, we are able to proactively reach out and let them know of problems or potential issues with equipment and dispatch technicians or service to their site.

We have partnerships where our partners have maintenance contracts. In these cases, we are their partner, and if we see equipment or programming issues, we reach out proactively to them with the problems or issues. These partnerships are key to our business and provide value to our clients.

Cochrane: What about on future side?

Reding: There is a tremendous amount of technology coming out that will help us better leverage how facilities are operated, including their efficiencies and comfort levels. We believe that in the future we're going to find more and more that automation is going to give us the intelligence to auto diagnose and analyze, allowing us to improve efficiencies in facilities that we can't improve today.

A lot of what we are doing is utilizing the data from the integration to take away what are typically hindrances for our customer and the building owner, and get the service done.

Cochrane: What percent of your time is broken into these categories?

Reding:

a. R&D- 5%: We do not spend a lot of time on this as we typically know how to integrate and what we need to do.
b. Consultation- This would be the largest component by far in the neighborhood of 45%.
c. Software Programming- 30%
d. Field Commissioning- 20%
Most of the time we spend is trying to understand the customer's needs. This can take an exorbitant amount of time to understand our customer's needs fully. We storyboard what we hear with them and refine it so, at the end of our story, we are telling their story.

Cochrane: When it comes to integration, what are your team's greatest challenges that you've encountered?

Reding: One is what I already alluded to previously which is the construction model. We try to help them understand it doesn't always have to get built the same way it has for the last 85 years; we have the technology. Another large component is IT. We often see a challenge most companies have is an IT firm. Most companies are open in communicating via the IT groups from our customers. Most of the time clients want to shoot 1,000 holes in what we're doing because they are uncomfortable with us being on any sort of IT network; whether it's an OT network, that we put in ourselves, or an integrated approach to their IT system.

We have IT professionals on staff, and often times we wish we utilized their knowledge in the customer interview. We are seeing more clients bringing their IT teams to interviews and meetings and asking the high-level questions about their IT network and how they want it managed.

Cochrane: So that brings up another question… of the 45% of the time, your people spend on consultation, how much time of that is wasted on IT conversations or are wasted by meeting with IT groups?

Reding: At least 15% to 20% of the consultation time is wasted; to the point where it is considered a true cost of doing business.

When we have our first client conversation, we bring them the white security papers of the products that we're going to install. Many times, we have to generate the content because it's not always available from the manufacturer. We have gone to that extent, and I feel we are ahead of the curve in talking with clients, but I think our business is migrating this way.

We have formulated our own cybersecurity policies and procedures of how we will connect a building safely and securely. We have documentation and information that is readily available during our initial client meeting in case IT questions arise. We hand them product details, security information, our company security policy, and here's how we intend to secure your network. Even if it's an OT network or an integrated network, we demonstrate our approach on how our systems come together down to the ports that need to be open, firewall protections, where we're doing fiber, etc.

We are fairly extensive, as it has taken roughly three years to put together our own policies and procedures. This way we can help customers understand their vulnerabilities.

Cochrane: With that being said and with the convergence of IP controllers, do you see yourselves putting in more networks or landing on more networks? Where do you see this industry headed?

Reding: I see us building more networks, every day. We have put in more networks in the last year than we have in the last 10.

Cochrane: That's a huge point. And you guys as a company have the capability to install self-contained, IP-based systems?

Reding: Correct, we believe it's not just important to be able to supply a type of system but also to provide the necessary cyber security components so we can assure the customer that we're mitigating their risk along with ours. We are ensuring that the system we're putting in is secure and show them how we are securing it and our solution.

We give them options: here's our preferred solution, but we offer others so if they want solution B or C, we have those as well. One of our options is if they want to own and manage their network, we allow them to do it. However, we do it with them relieving us from being their secured method to their network. We say if you would like to manage it internally and own it, we'd be happy for you do that, but we're letting you know here are all of the risks that you are exposing yourselves to and now it's your responsibility as the owner or IT group to make sure you are secure.

Cochrane: In terms of this MSI concept, in terms of digitalization of the systems in the buildings, you're out there in California, just give us a glimpse of what you think we're going to see about five years from now in terms of some of the services you're going to be able to offer.

Reding: I believe we're going to be able to offer integrated solutions from the next level of artificial intelligence, to utilize the intelligence to be able to commission and operate facilities without real human interaction continually. Fewer people being involved. More information. We believe that will only happen as companies like Cochrane Supply, automatedbuildings.com, and educational events like the IBcons, AHR Expos, and Controls-Cons of the world help educate the owners, developers, architects, engineers to help them understand how to better leverage their facilities.


We invite you to capture more insights on the topics of Master Systems Integrations, Building Automation, Cyber Security and the Future of the Industry by joining us at the 2019 AHR Expo taking place Jan. 14-16 in Atlanta, GA, as well as at Controls-Con 2019 May 2-3 in Detroit, MI. Don't miss these opportunities to educate yourself on the latest industry technologies and to open your mind to the Edge of Change that is upon us!


---

[Click Banner To Learn More]
[Home Page] [The Automator] [About] [Subscribe ] [Contact Us]