---
The BAS Race to Space

The race is on for Cloud Building Control. Let's not kid ourselves, as we know, on-prem BAS will continue to be the solution for many sensitive building types, but the majority of systems we provide in the next years will be cloud based.




The year is ????... I walk into an office building, with a new Building Automation System (BAS) that resides in an off prem server... no controllers on site... just smart devices on an operational technology network securely connected to an offsite cloud which the owner and tenants use for everything as it relates to their personal relationship with the building. The vision, which was a dream, can now be a reality.

The race is on for Cloud Building Control. Let's not kid ourselves, as we know, on-prem BAS will continue to be the solution for many sensitive building types, but the majority of systems we provide in the next years will be cloud based.

To better understand the concept, let's look at the typical smart home system and how it is wired together. The devices (thermostats, cameras, door locks, sensors) all have IP with Wi-Fi, Bluetooth, and secret sauce wireless communication capabilities. They use an internet connection to enable a cloud that aggregates the data back into an app the tenant uses for monitoring and control. Using the cloud as the main control system, the system can be easily updated with new features and capabilities for the home without installing any new equipment on site. Value starts to become exponential as these systems mature and add more capabilities to control your home every year. The tenants start to evolve their home system to meet their lifestyle and start to accomplish new goals in saving energy or making your home a better place to live. Because there are so many cloud based smart home products, integration between your home systems is just a couple clicks away. People love this new capability, and the Smart Home business has become huge!!!

So what about large buildings utilizing cloud control?
It used to be too hard and too expensive. Most devices are serial with limited bandwidth and added costly IP gateways. Securing an internet connection was not common in BAS and required IT departments help, many old thinking end users demand everything on-prem and on their managed networks to lower the risk of invasion by a foreign foe. But with the advent of OT network products in BAS, a large number of IT experts joining the industry and equipment/BAS manufacturers introducing IP-based devices for every application, it is now possible for a full IP cloud-controlled design that is cost effective with benefits for the owner and occupants that can soon start to rival Smart Home features allowing lifestyles many are looking for from these properties.
Here we go…. I am not the first person in this space to realize this and I cannot keep track of the number of companies developing cloud capabilities. All the puzzle pieces are now on the table for the first time. And the question is, who and when will someone finish the puzzle so we can start to evolve into this new way of thinking?
REV 1 Sucked…… BAS already has too many clouds available to the industry. No offense to those providers, but creating graphic interfaces for internet browsers fed from gateways DOES NOT COUNT, even if it has analytics, FDD, advanced efficiency algorithms, super cool realistic equipment views and is fed from an off-prem server. WHY? because it brings no new value to the owner or tenants. It is the same dish served with a little extra sauce, an added spice or 2... i.e., BORING!!!
REV 2 Learning what the Internet is for? ….. yes it is for sharing data & control, but that is not all. The internet is the integration superhighway for devices to talk to each other, clouds, apps, people and touch every aspect of our lives if we so choose. Once all is connected securely, there is no stopping the creativity when it comes to developing a better relationship between the building and the individual.
For instance, we at Cochrane Supply are doing research on the use of Augment Reality to improve facility control.
https://www.cochranesupply.com/news/mixed-and-augmented-reality-hvac-building-automation-systems-hololens-2/
To enable this capability, we are mixing a Niagara cloud-based BAS with Microsoft HoloLens2 and some Cochrane Tech Service Magic (software development) to create x-ray vision, digital twin capability for mechanical equipment with real-time data overlay for technicians for working in their mechanical rooms or remote. Why? Because Mike Mitchell, CTO, thought we could. Mike and the entire team are always looking for ways to help our customers improve their delivered services and solutions. So, what have we learned? A TON, and much more to come as we deploy our first pilot projects to get real world application feedback of whether it brings true value or not, or how can it? We have an interesting year ahead….. In the Race to Space, our Augmented Reality development is like a weather balloon getting close to the outer atmosphere and as we have developed new capabilities, it opened our eyes to how much more our industry is capable of and how far we can actually go.
So now I wait patiently for the next developments from our industry, with an eye on the moon and the stars.
Welcome to 2022. Now put on your space helmet, Mission Control, we are go…… launch sequence 10,9,8,7,6,5,4,3,2,???????
---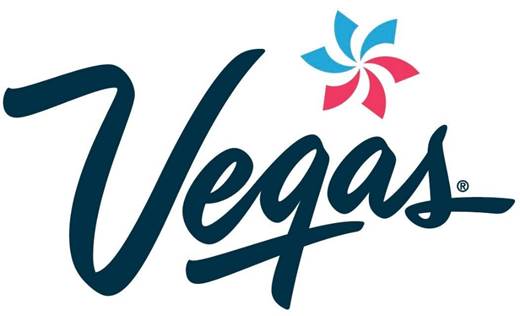 Hear more from Scott and other panelists of industry thought leaders during the free education sessions hosted during next month's 2021 AHR Expo, Jan-31 through Feb-2 in Las Vegas, NV. Schedule below:
Monday, January-31 | 9:30a – 10:30a | Navigating to Smarter Sustainable BAS (Rm N239)
Monday, January-31 | 11:00a – 12:00p | BAS has gone IP! (Rm N239)
Tuesday, February-1 | 9:00a – 10:30a | MSI Best Practices (Rm N239)
Tuesday February-1 | 5:00p – 6:00p | BAS Technology Trends (Rm N239)
For more info on the AHR Expo Education Sessions visit: https://ahr22.mapyourshow.com/8_0/sessions/#/

2022 Las Vegas AHR Expo Educational Sessions

---

[Click Banner To Learn More]
[Home Page] [The Automator] [About] [Subscribe ] [Contact Us]