Automated Building Systems Education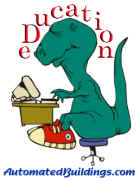 The rapid changing Automated Building industry has always required that all players be constantly re-educating themselves to keep current, but never has there been a time when this is so important. From the training sessions that we have participated in the message is clear "give us more information and for different levels of expertise."
Our greatest source of updated education the constant flow of articles, interviews and information from our contributing editors.
All of their hard work is summarized here please check it out
For more information on training links see our Online Training Section
Please send comments and suggestions to news@automatedbuildings.com
---
---
Our Free Education sessions at AHREXPO.com 2019
MONDAY, Jan 14 room B311
9:00-10:00 The Future of Building Automation Creating our New Persona "Building Emotion"
10:30-11:30 Introduction to Building Automation Systems
12:00-1:00 Building Automation 101
1:30-2:30 Smart Environments for Humans
3:00-5:00 GWAC Seminar; Grid Connected Buildings as a Transactive Hub ]

TUESDAY, Jan 15 room B311
9:00-10:00 Smart Building Automation Evolution from Ethernet to Emotion
10:30-11:30 Semantic Tagging Passes an Inflection Point - Understanding Project Haystack
12:00-1:00 Next Generation HVAC Controls: Open Hardware - Open Software
1:30-2:30 Exploring our Human Connection: 7th Annual Connection Community Collaboratory
3:00-4:00 The Future of the "Super" Master Systems Integrator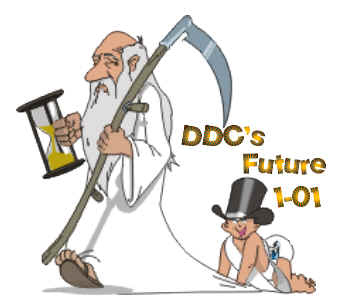 Just updated last few months of SMART BUILDING AUTOMATION EVOLUTION A timeline linking articles depicting our evolution as an industry




January 2018 Update

Required Reading for AHRExpo Chicago

Most Impactful Marketing Collateral (Video, Product Rollout, etc...) of the Year

January 2017 Update

Introduction of the Speakers AHRExpo 2017


Control Trend's Most Impactful Videos of the Year


October 2015 Update

HVAC/DDC Training Solutions Addressing the growing need for affordable "non-corporate" training for students pursuing a career in building automation related industries.

April 2015 Update; some history to set the scene followed by how training is evolving now.


I was recently reminded of the fun we had in the past helping create the Direct Digital Control industry in British Columbia. It was the best of time with the best of folks. It was a revolutionary time when the building automation industry was just starting to evolve from pneumatics to the newly rapidly evolving microprocessors and the concepts of DDC

Self-Learning Knowledge Sharing Platforms How internal company Wikipedia and other virtual knowledge sharing platforms allows Creating Self-Learning Cultures which attracts self-learning assets.



September 2014 Update;
links to the world of educational videos and evolving magazines for industry

Videos that help explain Smart Automated IoT Buildings


Controltrends Amazing Video Training Resource

Overview Video which outlines the essence of digital signage and the features and benefits of the communication medium.

University, College, plus links to Higher Education Resources

BuildingContext magazines on Analytics & Continuous Optimization; Data Interoperability & Protocols; M2M & IoT; and Retrofit Financing

Therese Sullivan our newest contributing editor has taken on the task to provide a new perspective and insight as to why these articles and interviews are important, and carefully represents them in a time line to show our Automated Buildings industries' evolution. In her own words she connects, timelines, and provides fresh comments on major events of our history in her 15 Years in the Collaboratory.

New Presentation of our Over 150 Past Issues with Editoral

BOMA e-Energy Training an interactive web-based energy management course for building operators and managers of commercial and institutional buildings.


ISA Training Course Introduction to Building Automation Systems (EA15) Review by Ken Sinclair
I was asked by ISA to provide input plus a review of their New Building Automation course. I am extremely impressed with the course that Ken Kolkebeck has put together. Once the usefulness of Ken's course is realized I feel it will likely become the standard for Building Automation Systems Training.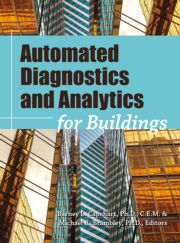 Contemporary Controls Publishes the "ABCs of IP (Internet Protocol)"
OPC and Building Automation Webinars
Education Information is organized by Concept, Description, and Discussion.
Review the concept, if you understand it proceed, if not refer to the description. If you still do not grasp the concept click through to the discussion.
| | |
| --- | --- |
| Concept: | Connecting the Dots Surrounding XML / Web Services Ken Sinclair Editor |
| Description: | XML (extensible markup language) / Web Services has created several .com and .orgs to share information. |
| | This article provides you history, connection and insight into these valuable resources. |
| | --- |
| Concept: | eDucation and the Automated Building Evolution - Ken Sinclair Editor |
| Description: | The graphic depicting Automated Building Evolution indicates why there is a cry for education. |
| | We have a strong need as an industry to conceptually project our direction. |
| | --- |
| Concept: | 11 Revolutionary Automation Trends - Ken Sinclair Editor |
| Description: | These 11 trends are having a significant effect on the present rapid evolution of large Buildings Automation. |
| | These trends will help you understand the radical changes that are now occurring in control products. |
| | --- |
| Concept: | Digital Divide defined as who is online and who is not - Ken Sinclair Editor |
| Description: | Not all the players in our industry have not yet made it over the digital divide. |
| | Some .com campuses are providing great examples of leading/bleeding edge online interfaces. |
| | --- |
| Concept: | Web-enabled Energy Education - Jack McGowan VP Energy Control Inc. |
| Description: | The question is, will World Wide Web or "Web" change the way that education is delivered? |
| | It may be that this is one of the greatest tools to maximize the performance of automation technology. |
| | --- |
| Concept: | Are (W)eLearning Yet? - David Fisher President of PolarSoft Inc. |
| Description: | The creation and delivery of learning material by electronic means "eLearning." |
| | .Form a relationship with an eLearning strategic partner. |
| | --- |
| Concept: | Putting the Leverage in e-Learning - Chuck Miles Johnson Controls Learning Services |
| Description: | Our users are facing new challenges in all aspects of their lives and time is in short supply. |
| | e-Learning can deliver effective learning solutions that positively impact bottom line business results. |
| | --- |
| Concept: | New Roads to Interoperability - David J Branson CSG Communications |
| Description: | The Information Technology industry has spawned an entirely new set of scripting languages. |
| | IP-based BAS protocols typically work well over Internet. |
| | --- |
| Concept: | eDUCATION for Facility Performance - Chuck Miles Johnson Controls Learning Services |
| Description: | Smart systems plus smart people result in smarter facility operations. |
| | Advanced building automation systems can provide a productive and efficient indoor environment. |
| | --- |
| Concept: | Where can we get training for our Building Automation people? - Ken Sinclair Editor |
| Description: | Training and access to current on line information is cardinal for the growth of our industry. |
| | Our on line resource/portal has attempted to provide connection to some of the web resources. |
| | --- |
| Concept: | Favorite Articles From AutomatedBuildings.com "The Automator" |
| Description: | The most read articles from our online ezine |
| | A great resource of the best articles on our web site over the last two years. |
| | --- |
| Concept: | Hartman Technical Resources Database - Tom Hartman The Hartman Company |
| Description: | a database of books, articles, papers and presentations on topics related to high performance building design |
| | The Hartman Company enjoys a worldwide reputation for innovative solutions in HVAC engineering |
| | --- |
| Concept: | On Line Training & Industry Information Links - Ken Sinclair Editor |
| Description: | The following is a list of System Training Links that will allow you to get quickly up to speed. |
| | We will continuously update as new sources are discovered. |
| | --- |
| Concept: | Indoor Air Quality or IAQ Need more info? - Leonard A. Damiano Ebtron.com |
| Description: | 20+ years, Len has been employed in the HVAC industry by air control and air movement product manufacturers. |
| | Engineers have found many creative ways that to satisfy these superficially conflicting objectives. |
| | --- |
| Concept: | Connectivity Articles for 2001 - Johnson Control Resource. |
| Description: | Information Technology and the Internet continue to revolutionize the way we all do business |
| | We believe that as buildings and building systems become more dynamic.......,.... |
| | --- |
| Concept: | Automated Building Systems - Ken Sinclair Editor |
| Description: | "Environmental Controls".including building temperature, HVAC equipment, lighting, life safety/fire, security or whatever. |
| | One of the goals is to have all players at least acknowledge that they are in the same industry. |
| | --- |
| | |
---


[Click Banner To Learn More]
[Home Page] [The Automator] [About] [Subscribe ] [Contact Us]