More than one-third of the energy consumed
in the United States is used in buildings.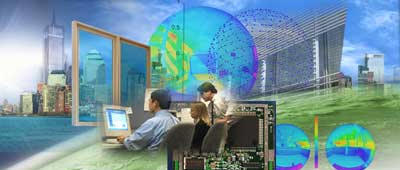 GridWise, Demand Response and a Green AHR
Jack" Mc Gowan, CEM, Energy Control Inc.
How Do Smart Buildings Make A Building Green?
Jim Sinopoli PE, RCDD, Smart Buildings
Greenbuild is the Future
Denis Du Bois, Editor, Energy Priorities Magazine
Grid-Interop Rocks Industry Silos
Steve Widergren, GridWise Architecture Council
B2G Summit January 21, 2008, New York, NY
Anto Budiardjo, Clasma Events Inc.
Are you ready for 3D?
Dan McCarty Quality Automation Graphics
Integrating OPC into Building Automation
MatrikonOPC - White Paper
Sydney Opera House
Aconex Online Document Management
Go Big, or Go Home!
Dan McCarty Quality Automation Graphics
Wiring and Air Handling Under Raised Floors
Jim Landolina, Wiremold/Legrand
If These Walls Could Talk
MatrikonOPC - White Paper
Control Panel Upgrade Provides Dramatic Improvement
Watt Stopper/LeGrand - Case Study
What You Need to Know About GridWise
Ken Sinclair, AutomatedBuildings.com
Last Building Automation Column
Ken Sinclair, AutomatedBuildings.com