---
| | |
| --- | --- |
| Editorial Comments by Ken Sinclair | |

One-third of the energy consumed is used in buildings.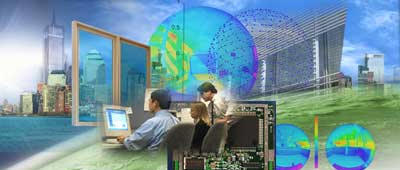 This statement just crossed my desk; More than one-third of the energy consumed in the United States is used in buildings. This comes from the Environmental Energy Technologies Division at Lawrence Berkeley National Laboratory.
If you are interested in energy-efficient commercial buildings research you will find their website a useful reference
http://buildings.lbl.gov/
The folks at Berkeley provide a great focus to our December issue and why energy has become the focal point of our magazine.
Jack McGowan writes "Energy and buildings are intertwined in a symbiotic relationship, and there is an unprecedented opportunity for automated smart buildings to enhance this relationship. The next frontier for building automation will deal with energy, in particular electricity; and the role that it can play with buildings and the systems within them, to drive reductions in the cost for and consumption of energy." in his article GridWise, Demand Response and a Green AHR.
Jim Sinopoli writes: "Green buildings are about resource efficiency, lifecycle effects and building performance. Smart buildings, whose core is integrated building technology systems, are about construction and operational efficiencies and enhanced management and occupant functions." in his article How Do Smart Buildings Make A Building Green?

Anto Budiardjo states in his article B2G Summit "The increased awareness of climate change, energy cost / reliability concerns and movement to modernize the North American electric grid is heralding a new set of problems for building owners, utilities and the region's business and society in general." and I in a interview we talk about "on buildings, it was suggested that we convene a summit to discuss the interaction and opportunities for buildings from smart grid." at the Buildings 2 Smart Grid Summit on January 21, 2008, in New York.
Steve Widergren tells us about how Grid-Interop Rocks Industry Silos "Over 160 industry experts assembled in Albuquerque, New Mexico last week to join the GridWise Architecture Council (GWAC) for the first Grid-Interop Forum."
Denis Du Bois Greenbuild is the Future provides this insight with "Enlightened builders and engineers must prove that energy savings are not just another green building tool, but the "big hammer," both economically and environmentally."
Are you ready for 3D? asks Dan McCarty and then tells us to Go Big, or Go Home! with a "WOW, a 46" LCD with a state of the art touch screen and an integrated CPU displaying building control system data."
While MatrikonOPC explores Integrating OPC into Building Automation and If These Walls Could Talk is about Communicating Building Information Across the Enterprise with OPC and BACnet.
The company my daughter works with, Aconex online document management, shows us how to do Information Control for the Full Asset Lifecycle as applied in the Sydney Opera House.
We have also included an article I wrote for Refrigeration Service Engineers Society November Journal called What You Need to Know About GridWise.
I finish up the articles with my Last Building Automation Column for Engineered Systems which has provided me with an industry soapbox to rant on, scolding and generally cajoling the industry while plagiarizing the content of the bevy of authors from our online magazine.
December Reviews include; Grid-Interop was great! Toby Considine Greenbuild 2007 Round-Up Denis Du Bois and Stuff that crossed my desk in November
Also as usual lots of new products and our constant flow of industry news.


Achieving Net Zero Buildings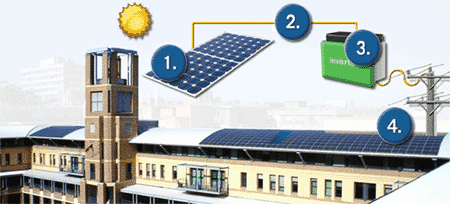 GridWise and Demand Response thinking comes to summation in these two new breed "Net Zero Projects". These projects show us how to integrate the building as a power plant to provide both its own power while passing on any excess power to the grid. These leading edge projects show how we can actually expand our existing electrical grid without adding traditional generation or distribution. We asked Ed and John to share with our readers some of their experiences and lessons learned after operating and working from their new Net Zero shop and office building. Ferreira "31 Tannery Project" First Net Zero Electric commercial building in the U.S. A Post Occupancy Review, Observations & Lessons Learned by Edward H. Brzezowski, and John Grabowski
Johnson Controls, provides this great Case Study Integrated Design Associates, Inc. headquarters is among the first to achieve net-zero energy.
Anto Budiardjo is just back from a Standing Room Only at DR-Expo where he was overwhelmed with the last-minute rush to attend this inaugural conference. More from the DR-Expo from David Katz in DR-Expo Katz's Perspective. Leighton Wolffe, Principal, Wolffe Technology Consultants tells us about The NewEnergy Alliance a group committed to driving innovation in the building automation industry that will create smarter, more energy responsive buildings. Clement J. Palevich of Constellation Sustainable Energy Solutions tell us more about Demand Response and the Path to a Sustainable Energy Future.
Clement starts us on the path to sustainable and Tom Hartman continues with Two Critical Steps Toward Sustainability. While Alison Nicholl writes about Building the Intelligent Bridge to Sustainability and I chirp in with more of Tom's insight in Stumbling Towards Sustainability.
Jack Mc Gowan explains the difference between GridWise and Demand Response while telling us about his Grid-Interop event in Albuquerque on Nov. 7, 8 and 9 www.grid-interop.com/2007/
Jim Sinopoli asks the question Can You Hear Me Now? with insight into understanding wireless communication systems in buildings. Spinwave tells how to Get a Handle on Energy Usage. Ron Bernstein reminds us that "He that has the Energy holds the Power" in his Energy & Power article.
The role of video analytics in the automated buildings market is discussed by Roni Kass, Founder and CEO, ioimage and Paul Bodell tells us Truth About Megapixel - Part 3,
Robert Beverly tells us what he and others Found in Phoenix. Lots of interest in this conference as Building Automation and Sustainability Conference was our favourite review last month.
Lynxspring University was established to proliferate knowledge in an open environment about our systems and how they interoperate with disparate systems in the market today. Terry Swope & Sean Jones interview.
I was pleased to be asked by Todd Phillips to share my thoughts for the new Magazine ENERGY MANAGEMENT CANADA www.energymanagementcanada.com Check it out in my article Harnessing the 4 Cs
Lots of other stuff going on in the industry; be sure to catch up with our reviews of; Buildings Control Symposium Josef Wojak, MBA, LOYTEC; ZEB-Zero Energy Bldgs explained Toby Considine; Why Green Bldgs Are Key to Asia asiabusinesscouncil.org; The Way You Buy Electricity Joanne Cummings, Network World; Pacific Controls HQ in Dubai! Realcomm.com/advisoryweb

Do not miss our November Column Terms & Terminologies with Steven R. Calabrese
Dave Branson and I are providing our 9th year of educational sessions to AHR Expo in New York January 22-24. More about this in next month's issue
Also as usual lots of new products and our constant flow of industry news
We have added a new Blog tab to our navigation menu which links to related industry blogs of interest. We created an Industry online Forum many years before blogging was conceived and have combined these.
Of course the news just keeps flowing thru our web site and RSS feeds daily, and of course the only way to truly find what you are looking for in the vast quantity of information on our site is with our site search engine http://www.automatedbuildings.com/search/sitesearch.htm
Be sure to check our event calendar to see the number events we have in our future.
Please welcome our newest sponsor Quality Automation Graphics Quality Automation Graphics has been providing graphic services to the building controls industry for over 7 years.
Lots of information and links in this issue use the menu on your left to explore.
We have been working on improving our web site by reorganizing how we handle the great number of news release we receive daily. We now provide a

News Feed ( Which Needs a RSS Feed Reader ) and have provided a New Our RSS news feed rendered into HTML
Tell our sponsors you saw their ad on the AutomatedBuildings.com web site and thank them for supporting your free access to evolving Automated Building Industry information. Click on their ads and view their valuable products and services. Please review all Our Sponsors.
Be sure to check our event calendar to see the number events we have in our future.
As I always say, it is a great time to be in the news business for our industry.
Send comments and suggestions to news@automatedbuildings.com
---

[Click Banner To Learn More]
[Home Page] [The Automator] [About] [Subscribe ] [Contact Us]