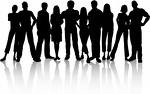 Don't Shoot The Messenger!
Thomas Hartman, P.E. The Hartman Company
Future of Building Automation
Alper Uzmezler, BAS Services & Graphics, LLC.
Are New Real Estate Risks Creating The "Tipping Point"?
Tom Shircliff & Rob Murchison, IntelligentBuildings®
Building Information Modeling
Sarah Erdman, Quality Automation Graphics
ConnectivityWeek 240 And Counting….
Anto Budiardjo, Clasma Events Inc.
Building Automation Networks as published
Control Engineering Asia
Ken Sinclair www.AutomatedBuildings.com
Web Based CMMS Systems
David Knight, Web Work by Tero
Thermal Imaging
Colin Plastow, Fluke
May Favourites
BIMSTORM® Processes Guide Smart Grid Planning
Green Intelligent Buildings… what next?
SGIX - Smart Grid Information Exchange
Reinvention Convention Comes to Silicon Valley
Reinventing Building Automation
Free Services
Seeking a New Career? Employment Ads.
Now Available
Dealers Wanted
Equipment for Sale
Submit Ads