Theme "Our Web Communities"
June Update
Lots of new products, press releases and new links are included in our June update. We already have articles for our July Anniversary issue. We have room for lots more and the theme of "A Year of Rapid Change" allows any topic to be included. We are working hard to give your automation web site a face lift and overall tune up to help us celebrate our first anniversary so please joint us with your input.
Your editor is speaking at Mindware2000, Circon's Second Annual Partner Conference. My topic is "The Net Effect" which will include quotations from articles by industry leaders on their perceptions of the value of the Internet. I will discuss the goals of interoperability and the value of standards; a topic I am sure most Circon Partners know more about than me. I will also talk about the rapid growth and acceptance of the net by our automation industry, discuss examples of the total integration of the web and automated buildings and talk about convergence and whether it might consume or save us. I will close with some observed trends in eCommerce and Concept Contracting. I look forward to a lively discussion after.
I welcome opportunities such as this to liaison with the industry as it greatly increases my understanding and provides new directions and valuable feedback on how to improve our automated buildings web resource.
A special thanks to all those industry leaders that have shared our web address with their employees/associates and/or made us part of their web site as an active link. We are working hard to become your industry portal and web resource and we greatly appreciate your support.
Your industry "B2B" web resource AutomatedBuildings.com is rapidly evolving.
One year ago, or 4 net years ago, when we first started our online magazine and web resource we envisioned that we would be an "B2B" (Business to Business) website, but we thought of it more in the traditional sense such as control vendor to building owners. Rapid evolution fed by the tremendous change and effect of the net on the industry has us providing information for connecting network vendors with control vendors, net based software providers with vendors, contractors, and building owners and everyone with the rapidly evolving communication and web standards.
When you review this month's new web resource Industry eCommerce Directory for the Automated Buildings Industry also look at our review of Ten Observed Trends in eCom for the Building Automation Industry. I think you too will be amazed at the rapid growth and acceptance of the web as an eCommerce tool for our industry. It is obvious that B2B eCom will change forever how our industry does business with itself. Will this rapid B2B revolution spread to the way we do business with building owners? Will bundling of our products and services evolve to packages that will be suitable for eCommerce to the building industry? Will controls and automation become an integral part and supplied building subsystems? Keep your bookmark set on AutomatedBuildings.com for the answers to this and other rapid industry changes. We do not know what is going to happen, but we will tell you as soon as we do.
Navigation Tip Some sites that we link to have chosen to do a redirect when you click on the back button. This means you cannot get out of this site with your back button unless you double click quickly. We find this most annoying as it defeats standard internet navigation.
Our Contractor Corner link has been well received. Do you have information you would like to share with this special interest group? Let us know and we will be sure they get the message. We are presently emailing to 2000 plus contractors.
The ability to create virtual space for special interest groups in our industry is one of the luxuries of the a web based magazine. We are considering creating a Lifestyle Library, with corporate successes of improving lifestyles and a Designers Den with resources and links for designers. Let us know if you think these would be of use to you.
Our July 2000 Issue will be our First Anniversary Issue. Our Theme will be "A Year of Rapid Change". Please share your thoughts with our readership.
We welcome our four new sponsors Alerton Technologies Inc, Coactive, ControlShop and Electronic Systems USA . Please check out their sites as well as our other sponsors as they allow us to bring this online magazine and resource to you free.
We need your help to build an internet resource for the automation industry. Please email us your views in the form of an article, complete with pictures. After all ...what is a magazine without pictures? Send Your News and Articles
May's issue has new links, press releases, new products and news briefs. We have added Parking to the Elevator section under Systems in the Link Library.
Previous Favorites is where we add the article most viewed in the previous issue.
- March/April's issue favorite was John Petze, Andover Controls Corporation
The Benefits of Ethernet to Building Automation
- January/February's issue favorite was Tom Hartman's
HVAC Control: An Essay on Change
- November/December's issue favorite was
Are Automated Buildings Converging or Colliding with the Internet?
- September/October's issue favorite was Notifact Systems'
Combining Wireless Technology and Internet -- Seamlessly
- July/August's issue was Tom Hartman's great article prepared for our official launch.
Network Control: A New Paradigm For HVAC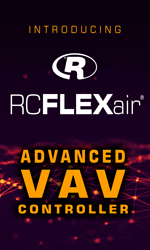 We are also always upgrading our Events Calendar so take a look.
This is not just a spectator sport, please send your articles, new releases and new product information to us. Click here to see article format.
AutomatedBuildings.com speaks at Mindware 2000 Circon Partners Conference
AutomatedBuildings.com assists with Advanced Buildings Technologies and Practices web site
M-Web 2.0 Graphical Internet Link to Johnson Controls Metasys
News Releases (updated June 2000)
New Products: (June 2000)
News Releases (May 2000)
New Products: (May 2000)
May's Product, Software and Web Site Reviews
---


[Click Banner To Learn More]
[Home Page] [The Automator] [About] [Subscribe ] [Contact Us]